Lodi Man Charged with Sexual Assault of Child in Elmwood Park, NJ
Retired Lodi Man Accused of Sexually Assaulting Juvenile in Elmwood Park, NJ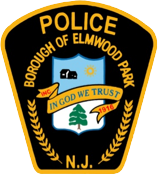 Elmwood Park police recently arrested a Lodi man on charges of sexually assaulting a child. The suspect in the sex offense case is Leo Sarno, a 67-year-old resident of Lodi in Bergen County, New Jersey. According to Bergen County authorities, Sarno inappropriately touched the juvenile victim at an undisclosed location in Elmwood Park, New Jersey. On June 4, the Elmwood Park Police Department got information about the alleged sexual misconduct. Detectives with both the Elmwood Park Police Department and the Bergen County Prosecutor's Office investigated the allegations. A little more than a week later, Sarno was placed under arrest.
Penalties for Sexual Assault in Elmwood Park, New Jersey
Sarno is charged with multiple sex crimes: sexual assault and endangering the welfare of a child. Bergen County prosecutors made the decision to file the criminal charges against Sarno at the end of the official investigation. Acting Bergen County Prosecutor Dennis Calo issued a statement about the arrest. At this time, law enforcement has not yet released many details about the criminal case.
After being arrested and charged, Sarno was taken to the Bergen County Jail in Hackensack, NJ. Depending on the decision of a judge at a detention hearing, Sarno could be find himself released from custody while the case goes through the criminal justice system. The next step could involve Sarno being indicted by a Bergen County grand jury and then standing trial in the Bergen County Superior Court. A conviction on the sex crime charges could lead to Sarno being sentenced to several years behind bars in NJ state prison. Additionally, Sarno would likely be ordered to register as a sex offender under Megan's Law.
Free Consultation with Bergen County Criminal Lawyer About Sex Crime Charges in Elmwood Park, NJ
If you were arrested and charged with sexual assault, endangering the welfare of a child, or any other sex crime in Bergen County, New Jersey, you need to speak with an experienced criminal defense lawyer. Contact Elmwood Park criminal attorney Travis J. Tormey today to schedule a free initial consultation about your case.
Related Blogs: