Former Rabbi in Woodcliff Lake Charged with Sexual Assault
Woodcliff Lake Man Indicted on Aggravated Sexual Assault Charges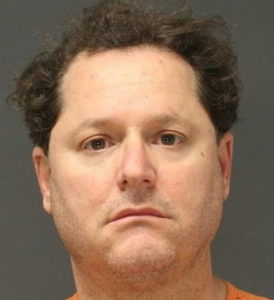 An ex-rabbi in Woodcliff Lake, New Jersey has been charged with sexual assault. The suspect in the sex offense case is Menachem A. Weiss, a 46-year-old man who previously resided in Woodcliff Lake in Bergen County, NJ. Weiss has lived in Los Angeles, California with his wife for at least a few years and worked as a teacher. However, he is now in NJ after being extradited back to the Garden State to face the very serious criminal charges against him. Those charges are related to an alleged sexual assault of a young boy in 1999.
According to Bergen County prosecutors, Weiss sexually assaulted the underage victim on multiple occasions in Woodcliff Lake, NJ between January 1999 and June 1999. At the time of the alleged sexual assaults, both Weiss and the victim lived in the borough. Woodcliff Lake detectives opened an investigation into Weiss after receiving information that he committed the sex crimes. Authorities finally obtained an arrest warrant, and Port Authority cops later arrested Weiss.
Serious Consequences for a Sexual Assault Conviction in Bergen County, New Jersey
Weiss could be headed to trial in the Bergen County Superior Court in Hackensack, NJ. That's because a Bergen County grand jury recently indicted him on two counts of aggravated sexual assault. If Weiss is ultimately convicted on the aggravated sexual assault charges, he could potentially be sentenced to a term of incarceration of 10-20 years in NJ State Prison. As set forth by N.J.S.A. 2C:14-2, aggravated sexual assault is a first degree felony and is punishable by prison time and a requirement to register as a convicted sex offender under Megan's Law.
Schedule a Free Consultation with an Experienced Woodcliff Lake Sex Crimes Lawyer
Have you been accused of aggravated sexual assault, criminal sexual contact, child endangerment, or any other sex offense in Bergen County, NJ? Then you should talk to a qualified criminal lawyer as soon as possible. Travis J. Tormey is an experienced criminal defense attorney who defends clients against sex crime charges in Bergen County, including Woodcliff Lake, Hackensack, and Paramus. Contact Attorney Tormey today to discuss your case.
Related Blogs: