Hackensack Man Allegedly Sexually Assaulted Six Children at Local YMCA
Hackensack, NJ Man Accused of Sexually Assaulting Kids at YMCA Pool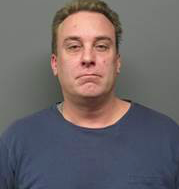 A Hackensack, NJ man was recently arrested and charged with sexual assault for allegedly committing sex offenses against multiple minors at the local YMCA. The suspect in the sex crime case is Timothy Smith, a 42-year-old man who resides in Hackensack and who works at a ShopRite grocery store deli in Paramus, NJ. According to the Bergen County Prosecutor's Office, Smith touched at least six kids on their private parts at an indoor pool at the YMCA of Greater Bergen County in Hackensack, NJ. A parent of one of the juvenile victims dialed 911 to notify to the Hackensack Police Department of the alleged sex crimes. The caller told Hackensack law enforcement that Smith touched the victims while they were participating in a public swim program at the YMCA on February 16, 2018.
Hackensack detectives investigated Smith and eventually determined that he should be placed under arrest. Officials with the Bergen County Prosecutor's Office interviewed the six child victims and several witnesses of the alleged sex offenses at the YMCA swim program. After Smith was arrested, Richard Gorab, president and CEO of the Metropolitan YMCA of the Oranges, issued an official statement about the acts. Gorab said that the YMCA suspended Smith's membership and that he will not be given access to any of the public programs.
Prison & Megan's Law Requirements for Sexual Assault Convictions in Hackensack, NJ
Smith faces numerous criminal charges, including multiple counts of sexual assault and multiple counts of endangering the welfare of a child. All of the child victims in the case are said to be between the ages of six and nine. Although Smith is not accused of raping any of the victims or sexually penetrating any of the victims, he has still been charged with sexual assault because all of the victims are under the age of 13. In NJ, a charge of criminal sexual contact can be upgraded to a charge of sexual assault when the victim is less than 13 years old.
If Smith is ultimately convicted of the sex crime charges at trial in Bergen County Superior Court, he would be subject to severe penalties that likely include a lengthy sentence in New Jersey State Prison. That's because the charges against Smith are classified as felonies. Additionally, Smith would probably be required to register as a convicted sex offender under Megan's Law if convicted of the felony-level offenses.
Schedule a Free Consultation with an Experienced Sexual Assault Lawyer in Hackensack, NJ
If you have been charged with sexual assault, criminal sexual contact, endangering the welfare of a child, or any other sex crime in Hackensack, New Jersey, you need a skilled criminal lawyer on your side. The attorneys at the Tormey Law Firm have experience defending clients against sex crime charges throughout Bergen County, NJ. Contact us today to schedule a free consultation about your case.