Englewood Man Allegedly Tried to Sexually Assault 83-Year-Old Woman Headed to Church
Man Accused of Attempted Sexual Assault Outside Englewood, NJ Church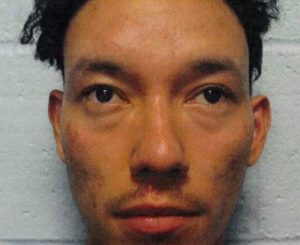 An Englewood, NJ man has been charged with sexual assault after allegedly stalking and attacking a Dumont woman who was headed to church for an early morning service. The suspect, 23-year-old Margarito Hernandez-Valladeres (also known as Jose Ramirez, Jr.), lives in Englewood, New Jersey and works as a laborer. According to the Bergen County Prosecutor's Office, Hernandez-Valladeres followed the 83-year-old victim while she walked to church at 5:30 a.m. on July 28, 2017. When the victim reached the rear parking lot area of the Korean Community Church on Tenafly Road in Englewood, Hernandez-Valladeres allegedly grabbed her and tossed her onto the pavement.
Police indicated that the victim fended off her attacker by screaming and waving down a passing motorist. The attacker saw the vehicle stop and then walked away from the scene. Fortunately, the elderly victim avoided serious injuries in the attack. She was taken to a local hospital to receive medical attention for minor injuries.
Police Investigate Sex Crime in Englewood, New Jersey
Detectives with the Englewood City Police Department and the Bergen County Prosecutor's Office investigated the sex crime and talked to Englewood, NJ residents. Police also obtained surveillance video showing the sexual assault. Investigators then identified a Hispanic male in his 30s as the suspect.
It still took several months before police identified Hernandez-Valladeres as the main suspect in the sexual assault. The major breakthrough in the investigation came after an anonymous tipster contacted law enforcement. While being interviewed by detectives at Englewood police headquarters, Hernandez-Valladeres reportedly admitted to police that he intended to sexually assault the elderly victim. He was then arrested, processed, and remanded to the Bergen County Jail in Hackensack, NJ. A judge later ordered that Hernandez-Valladeres remain behind bars while the criminal charges are pending.
Hernandez-Valladeres faces numerous criminal charges, including charges for second degree attempted sexual assault, third degree criminal restraint, and fourth degree criminal sexual contact. If the case ultimately reaches trial in Bergen County Superior Court, Hernandez-Valladeres could potentially be sentenced to many years behind bars in NJ State Prison.
Schedule a Free Consultation with Experienced Bergen County Sex Crime Attorneys
The Tormey Law Firm is a criminal defense firm that defends clients against charges of sexual assault, criminal sexual contact, and other sexual offenses in Bergen County, NJ. If you have been charged with a sex crime in Bergen County or anywhere else in New Jersey, you need to talk to a member of our legal team and explore your legal options. Call us today at (201)-330-4979 or fill out our online contact form to schedule a free initial consultation.