Drug Possession Lawyers in Bergen County, NJ
Are you facing criminal charges for possessing drugs? If so, we can help.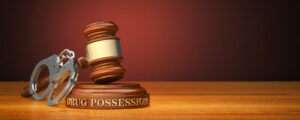 Driving home from work, visiting a friend, heading to a concert, or traveling through New Jersey on your way across the country, you've been picked up in Bergen County for possession of a controlled substance. You're not alone. Drug arrests for possession of a controlled dangerous substance (CDS) happen in Bergen on a near constant basis. Undoubtedly, if you have been charged with possessing drugs, you want to know what to expect and what can be done to successfully defend you.
If you have been arrested and charged with drug possession in Bergen County, we can help you throughout the criminal justice process. Our attorneys can assist you from the moments immediately after your arrest, through your appearances in court and if your case goes to trial. We will look at all of the evidence and ask you questions about how you were stopped, arrested, or detained by the police, either in your car, home or elsewhere, and under what circumstances. Maybe the police had no probable cause to stop you at all. If that is the case, we may be able to suppress evidence gathered in an illegal stop or search that followed. You have Constitutional rights that must be respected throughout the legal process of investigating, charging, and prosecuting individuals for crimes. Otherwise, you may have your case dismissed, the charges reduced, your sentence negotiated in a plea bargain, or a not-guilty verdict at your trial. 
Looking for an Attorney Experienced in Handling CDS Possession Offenses in Bergen County NJ
At the Tormey Law Firm, our dedicated team of criminal defense lawyers has decades of combined experience challenging drug charges including drug possession offenses involving heroin, cocaine, prescription drugs, LSD, methamphetamine, and ecstasy. With local offices in Hackensack and Paramus before that, we have developed a reputation as aggressive criminal defense attorneys handling cases in Bergen County for years. No matter where you were arrested for drugs in Bergen, such as East Rutherford, Elmwood Park, Mahwah, Bergenfield, Montvale, or another town, we will give all of our efforts when protecting your rights and fighting for top results. Contact our offices in Hackensack at (201)-330-4979 for a free consultation or send us a message to discuss your options for handling a drug possession charge.
Possession of Drugs in Bergen County may Involve:
Most often, drug possession is a third degree crime. This is a felony offense, otherwise known as an indictable offense, that has a 3 to 5 year prison sentence attached. Nevertheless, there is a presumption of non-incarceration, which opens the door for many alternatives to prison or even a criminal record with the right approach to your defense.
Challenging Unlawful Search and Seizure of Evidence and Other Ways to Defend a Drug Possession Case
In a lot of New Jersey drug cases, the strongest possible defenses involve constitutional issues with the search and seizure of evidence by law enforcement. Police can occasionally get too lax when it comes to following the rules for searching someone's property or waiting for a judge to issue a warrant before conducting a search. If the police violated your constitutional rights and illegally searched you, your vehicle, your home, or any other property of yours, then it is possible that any evidence they turned up may be ruled inadmissible in court.
Drug arrests often occur when police pull over a motorist and then find illegal drugs during a subsequent search of the motor vehicle. However, before police can conduct a search of your car, they must have your consent, a search warrant, or what is known as "probable cause." If police fail to obtain a warrant and/or cannot show probable cause, then any evidence of criminal activity, including illegal drug possession, found during the search may be inadmissible in court. Generally, probable cause can be established if the police officer sees evidence of drugs in plain sight or if the police officer has reason to believe that there may be drugs in the car. It should be noted that recent changes to New Jersey law with the legalization of marijuana use means that the mere odor of marijuana is no longer sufficient, by itself, to establish probable cause for a search of either the suspect or the suspect's vehicle.
PTI for Bergen County Drug Possession Charges
The good news is if this is your first offense and you have never entered a guilty plea for an indictable offense before, you can probably qualify for the Pre-Trial Intervention (PTI) program that allows you to complete a diversion program instead of prison and conviction. Diversionary programs allow first-time violators to return to their lives by complying with program conditions during a supervisory period. If successful, they leave the program without a criminal conviction and maintain a clean record. 
In PTI, you may have to submit to drug tests and several other activities, while also maintaining employment, and remaining arrest-free. You must qualify for the program and be successfully admitted, which is why it is important to have a lawyer who is knowledgeable about diversionary program applications and can help you apply and get in.
Another drug probation program called Drug Court, which is like PTI in some ways but more intensive, can provide you with another avenue toward getting the charges dismissed. You can use Drug Court in some cases even if you have an existing criminal history. 
Reaching the Best Outcome by Negotiating a Plea in Bergen County Court
If it is justifiable and represents the best option for a drug possession charge, after all other avenues have been exhausted, reaching a plea agreement may be another way to resolve the case. Plea bargains are opportunities for both sides to come up with better terms. It offers defendants a reduced sentence and lesser penalties or an alternative like probation. It also appeals to the prosecution, rather than risking the outcome at trial and eliminating all the time and work leading up to a trial, from attending pre-trial hearings to empaneling a jury and putting on a case. Agreeing to a compromise, the prosecutor does not have to prove every charge at trial, which takes time and resources.
Talk to a Bergen County Drug Possession Defense Attorney Today
Talk to an experienced Bergen County criminal defense attorney on our team if you have been charged with drug possession. The consultation is free and entirely confidential so please do not hesitate to request answers and assistance by calling our office in Hackensack at (201)-330-4979 or contacting us online today. We serve the entire Bergen County region, including Palisades Park, North Arlington, Rutherford, Lodi, Lyndhurst, Fairlawn, and Franklin Lakes, NJ.