MDMA Crimes in Bergen County, New Jersey
Drug Defense Lawyers Handling Possession and Distribution of Ecstasy in Hackensack NJ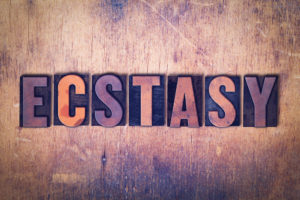 Methylenedioxymethamphetamine is most commonly referred to as molly, ecstasy and MDMA. This type of drug is classified as a Schedule I controlled dangerous substance. A drug in this category means that there is a high potential for abuse without any legitimate medical uses for the drug available. In total, there are five schedules to classify controlled dangerous substances which ultimately categorize the drugs by their incidence of dependence and abuse. The smaller the number on the schedule, the higher the possibility for abuse, addiction, and overall dependence has been recognized. Other drugs in Schedule I include LSD, heroin and more. Oftentimes molly, MDMA or ecstasy is found in different forms either through capsule, tablet, liquid or powder. The purpose of its use is to alter one's mood and perception. The enhanced mood, increased stamina and psychoactive effects achieved by MDMA are due to the drug's chemical composition being analogous to a stimulant and hallucinogen. Generally, the effects of MDMA last between 3 and 6 hours. However, usually within about 45 minutes of its use the drug takes effect and leads to the user feeling euphoric. There are numerous side effects that could result from one-time use of the drug but while one is under its influence, skewed perception is a characteristic result. For all intents and purposes, MDMA is illegal in New Jersey, meaning you cannot possess or distribute the drug without running the risk of being charged with a drug crime.
Criminal charges for ecstasy will shake up your life in more ways than one. Therefore, it is in your best interests to have a strong advocate in your corner. If you have been charged with possessing or distributing MDMA, contact the Bergen County criminal defense lawyers at our law office for immediate assistance. With thousands of criminal cases involving drugs and other offenses in our track record, we can help defend you and protect your interests in the face of aggressive prosecution for all types of molly charges. Whether you have been arrested in Hackensack, Paramus, Mahway, East Rutherford, Fort Lee, Saddle Brook, or another town in New Jersey, rest assured that we know how to advocate for you. Contact us anytime, day or night at (201)-330-4979 for a free consultation regarding your MDMA case.
Penalties for Possession and Distribution of MDMA in New Jersey
There are severe consequences when you are charged with MDMA possession or distribution.
Possession of MDMA—Under N.J.S.A. 2C:35-10a(1), possession of MDMA is considered a crime of the third degree. A third-degree crime can result in an individual facing up to five years in prison and a maximum fine of $35,000. You can also be given a traffic violation carrying mandatory license suspension if police find the CDS in a motor vehicle.
Distribution of MDMA—Under N.J.S.A. 2C:35-5b(1), to manufacture, distribute, or dispense MDMA can be a crime ranging from first, to second or third degree. Consequently, an individual could be facing up to a maximum fine of $500,000 or a minimum of $75,000 in addition to years in prison between 5 and 20 years. A first degree charge is the most serious, with a 10 to 20-year prison range. A second degree is one less with a possible prison sentence of 5 to 10 years. Then there are third degree distribution charges punishable by 3 to 5 years of imprisonment. There are also other penalties involved if the person charged with selling MDMA was arrested in a school zone, public area or on certain public property.
How Ecstasy Charges may Happen
Let's say, for example, that you are driving and get pulled over because you are swerving on the road. At the stop, the officer sees powder and pills on the passenger seat and despite it only being 2:30 am, you are very energetic, extremely social and have dilated pupils. Between your actions on the road, your behavior during the stop and the pills/powdery substance in plain view, the officer performs field sobriety tests and concludes you are driving under the influence. Incident to arrest, the pills and powder are taken into evidence and sent to the State's drug laboratory. A few weeks later, a lab report indicates that the powdery substance and the pills are MDMA.
How did they come to that conclusion? The substances are sent to a regional forensic laboratory where the specimens are analyzed by forensic chemists/scientists. This is completed by the lab analyzing samples to determine the chemical identity and composition of the given specimen(s). Forensic drug analysis is completed in different ways depending on the type of substance. In some cases, samples go through an initial screening process at first (sometimes before even getting to the lab). For drugs like MDMA, a preliminary spot test is completed. This is often referred to as a Marquis Reagent Spot Test. In this test, a mixture of formaldehyde and sulfuric acid are dropped on to the substance to test the presence of certain compounds. Within less than a minute, the mixture reacts with the substance and oxygen and produces a color. A deep purplish color will show for MDMA. To further confirm the substance the individual compounds are analyzed so that a certain identification can be made. Sometimes this is completed through gas chromatography tests or mass spectrometry tests.
What Defenses are Available for MDMA Charges
Dismissal is the one "defense" that is most alluring to defendants. Usually, the first question a defendant asks is how can my charges get dismissed? Dismissals do not usually just happen unless there are certain circumstances that lead to a prosecutor dropping the charges. Instead, it is the work of a defense attorney to look at the facts of the case to see if something was improperly done that would result in the evidence being suppressed or excluded. Suppression of evidence occurs by pretrial motion to the Court. A motion of this type suggests that the evidence gathered was done illegally and in turn the collection of the evidence violated the defendant's rights. Thus, the motion calls on the Court to decide if the evidence was gathered from the "fruit of a poisonous tree." The grounds for suppression commonly occur with Miranda violations, unlawful search and seizure or chain of custody challenges. The purpose of this type of motion is to show that without this illegally obtained evidence, then no probable cause exists.
If suppression is not the avenue for your case, we need to look at the labs. Are the findings even found to be drugs? We need to look at the labs to see what the substance turns out to be. If the drugs do not turn out to be MDMA then the charges should be dismissed on that ground alone. If that is not the scenario for your case, we will have to explore what options are available to you. We can then look at the applicability of diversionary programs, such as Pretrial Intervention, and determine if you could be eligible to participate in this type of court diversion. In other words, you may be allowed to enter a probationary program where your charges are dismissed following the completion of the program. In PTI cases, a prosecutor may impose drug counseling during the period of probation or other counseling. Also, the prosecutor may require that you plead guilty to the charge. In cases of "plea"TI, the defendant pleads to the offense, but that plea only becomes relevant if he or she violates the program (positive drug test, commits another offense, etc.). Additionally, your charges may be downgraded to lesser offenses depending on the amount of drugs found, the type of drug analyzed and more.
Considerations when You have been Charged with an Ecstasy Offense
There are numerous circumstances to consider with your MDMA possession or distribution charges, so it is critical to consult with an attorney to ensure the best scenario for your case. Some key questions to consider include:
Were the drugs yours? Are there co-defendants involved?: If the drugs were not yours and other defendants are involved, all of the parties should not be convicted. It is important to discuss your role in the case and whether the charges are fitting for your involvement.
Is this your first offense? How will that impact me if I am convicted of a first-time offense versus being a subsequent offender?: As previously discussed, first offender programs may be available for you if this is your first offense (PTI, etc.). Additionally, if applicable, an individual may be eligible for Drug Court. Depending on certain eligibility factors, a defendant may be entered into the Drug Court Program as a way of rehabilitation and diverting away from jail or prison time. Completion of the program allows a defendant to clear his or her record afterwards. Discuss these programs with an attorney to see if they fit the charges you are facing. Similarly, if this is your subsequent drug possession or manufacturing offense, it is important to speak with an attorney to discuss the options available to you.
Was another controlled dangerous substance found? If so, how will this impact my charges? Could a defendant be overcharged for possession or distribution when multiple drugs are involved?: It is possible that you will be charged with multiple counts of possession or distribution because you are found with other drugs at the time of your arrest. Contact an attorney today to see if you have been charged for multiple offenses that are not applicable or may even violate your rights.
Will these charges impact my immigration status?: Certain offenses can impact immigration. Thus, it is important to confer with an immigration attorney to ensure your immigration status is not negatively impacted and result in deportation.
Were my children with me? Should I be concerned that DCPP will become involved?: If you were found in possession, manufacturing, or distributing drugs in the presence of your children, you could be facing child endangerment offenses and the case could also result in DCPP involvement. Drug charges alone are serious but also having charges that could impact your ability to keep your children are equally as significant.
Speak to an MDMA Charge Attorney Today
If you have been charged with a crime for possession or distribution of MDMA in Bergen County, contact our Hackensack criminal defense firm today to discuss your rights and the impact on you and your family. We can offer you a free initial consultation anytime at (201)-330-4979 and if you so choose, we will prepare and execute your top defense against Ecstasy charges of any severity.