Bergen County Methamphetamine Possession & Distribution Attorneys
Defense Lawyers for Meth Charges in Hackensack, New Jersey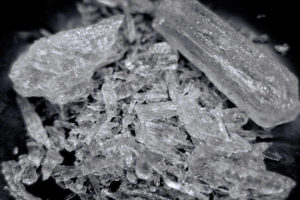 Use of methamphetamine, often referred to as crystal meth, has skyrocketed over the past few decades, as has the intensity of local and federal law enforcement's scrutiny. Being caught with any amount of methamphetamine in New Jersey will lead to drug charges for a felony offense and the potential for decades behind bars and hundreds of thousands of dollars in fines. The severity of the charge you or a loved one will face for methamphetamine possession will range based on the amount possessed, the location of the offense, and whether or not you are charged with intent to distribute. If you have been charged with possessing or distributing methamphetamine in Bergen County, New Jersey, it is vital to seek experienced legal representation.
The highly skilled drug defense lawyers at The Tormey Law FIrm have considerable experience defending clients against methamphetamine possession and distribution charges in Hackensack, Paramus, Mahwah, East Rutherford, Edgewater, Englewood, and throughout Bergen County. We understand what it takes to successful resolve your meth case and can help you avoid the life-changing consequences of a conviction. For a free consultation about your methamphetamine possession or distribution charge, contact us now at (201)-330-4979.
Methamphetamine Possession & Distribution in New Jersey
Methamphetamine possession charges are governed under N.J.S.A. 2C:35-10. Since methamphetamine is classified as a Schedule II controlled dangerous substance (meaning that it has a high potential for abuse and addiction but has some accepted medical uses), simple possession will be treated as a third-degree offense, subject to a maximum sentence of five years imprisonment and a $15,000 fine. Even being under the influence of methamphetamine is illegal, potentially leading to a $1,000 fine and six months in jail.
As with all drugs, possession of larger quantities of methamphetamine will lead to harsher sentences and likely an upgrade to possession with intent to distribute, as governed by N.J.S.A. 2C:35-5. Under this statute, you could face as high as a first-degree offense. Here's an overview of the potential charges and sentencing:
Five Ounces or More: First-degree offense; up to 20 years' imprisonment and a $300,000 fine.
Between half ounce and five ounces: Second-degree offense; up to 10 years' incarceration and a $150,000 fine.
Under a half ounce: Third-degree offense; up to five years in jail and a $15,000 fine.
It's important to note that this statute also prohibits the manufacture of methamphetamine and that you can be charged even if you possess the chemicals used in creating it. If you were charged with possession or distribution of methamphetamine within 1,000 feet of a school zone or within 500 feet of another property, you will face additional charges and sentences that cannot be merged with the original drug crime. In addition, if convicted, you may be subject to mandatory minimums that will make it virtually impossible to avoid incarceration and will make you ineligible for parole for a portion of your sentence.
Defending against Meth Charges in NJ
If you have been arrested for methamphetamine possession or intent to distribute crystal meth in Bergen County, there are several defense strategies that may help you avoid a conviction or reduce your sentence. This makes it critical to examine your case from every possible angle and ask important questions. Under what circumstances did the police find you with the methamphetamine in your possession? Is a simple possession charge most appropriate? Were your rights observed throughout the process? Was there any deviation from accepted police procedure? Are you eligible for a diversionary program? These questions and many others should be fully examined by your criminal defense attorney if you hope to limit the damage.
Contact an Edgewater Meth Lawyer for Answers Today
If you have been charged with a methamphetamine offense and you have not contacted a criminal defense lawyer yet, you are losing valuable time. Get the strategic legal counsel you need and deserve by contacting the Bergen County meth defense attorneys at The Tormey Law Firm today at (201)-330-4979. You can also arrange a free consultation at our offices in Hackensack, NJ.