Need an Experienced Criminal Defense Lawyer in Bergen County, NJ?
Meet a Team of Skilled Hackensack Attorneys Defending Clients Charged with Criminal and DWI Offenses in the Bergen County area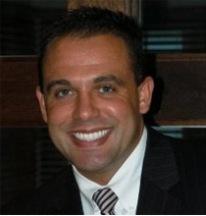 Prior to founding The Tormey Law Firm, LLC, in 2012, I worked at two of the largest criminal defense law firms in New Jersey. I have extensive experience defending individuals in both state and federal courts. I worked for the United States Attorneys' Office in Newark under Gov. Chris Christie, and was a partner at a statewide criminal practice firm where I handled drug possession, assault, gun possession, and drunk driving cases. In my years of practice, I have handled thousands of criminal cases and DWI matters in Superior Courts and Municipal Courts throughout New Jersey.
My blog has been cited by AOL News in an article entitled, "Snooki arrested for being Snooki: What defines disorderly conduct?". I was also quoted in the Asbury Park Press as an authority on Megan's Law and in the Bergen Record as a legal resource on sex crimes. Moreover, multiple shoplifting cases I handled in Morris County were featured in the Daily Record.
I graduated summa cum laude from Rutgers University and graduated cum laude from Seton Hall University Law School.
For more details on my education and work experience, click on the link below.
If you need to speak with a lawyer about DWI, assault, drug charges, or any other criminal offense, call (201)-330-4979 or email me to schedule a free consultation. I am available 24 hours a day. Evening and weekend meetings are available by appointment. If you are still incarcerated, I will come to where you are being held.