Palisades Interstate Park Drug Charges Defense Lawyers 
Arrested with Drugs in Car Palisades Interstate Parkway? Call Us Now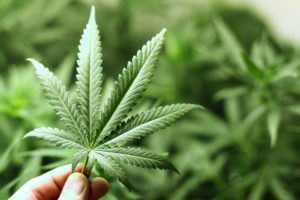 Have you been charged with drugs in Palisades Interstate Park Court? Contact us now for immediate assistance and a free initial consultation.
Travis J. Tormey recently represented a client at the Palisades Interstate Park Court located in Alpine, New Jersey. Our client was charged with possession of marijuana (under 50 grams) and possession of drug paraphernalia. He was also charged with a local ordinance for being in the park after hours. The first two charges are known as disorderly persons offenses (similar to a misdemeanor). He was facing up to a $1,000 fine and up to six (6) months in jail on each charge. He was also charged with possession of a controlled dangerous substance (CDS) in a motor vehicle, which is a traffic offense punishable by a mandatory two (2) year license suspension if convicted. Finally, our client was not eligible for the conditional discharge program since he had used it in the past.
Our client and his friend were charged in our client's vehicle with these offenses. However, our client had no knowledge of the drugs in the car and he was not found in possession of any of the substance (on his person).
In New Jersey, the doctrine of constructive possession applies to motor vehicles. This means that, every person in the vehicle is presumed to be in possession of whatever is found in the vehicle, in this case it was marijuana and drug paraphernalia. In some cases, you can overcome that presumption by proving that the contraband was someone else's or that you had no knowledge of it's existence.
In this case, the co-defendant took responsibility for the drugs and the paraphernalia in the car and was placed into the conditional discharge program. Based on this, the charges were dismissed against our client. He pleaded guilty to an ordinance violation, which resulted in a small fine and no criminal record.
Need Lawyer for Drug Case Palisades Interstate Court NJ
Having successfully represented countless clients charged with offenses like the ones above, we have the knowledge and experience to assist you with your drug charges in New Jersey. Contact our offices today at (201)-330-4979 for a free initial consultation.