Mendham Possession of Marijuana and Drug Paraphernalia Defense Lawyers 
Arrested with Marijuana in Mendham NJ, Need an Attorney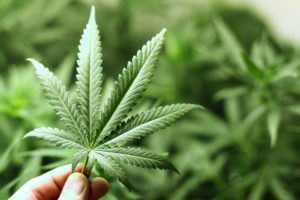 Need a lawyer for a drug charge in Mendham NJ? Contact us now for immediate assistance.
Travis J. Tormey recently represented a man and a woman, both of whom were charged with possession of marijuana (under 50 grams) and possession of drug paraphernalia arising out of an incident in Mendham Township, New Jersey. The defendants were pulled over for a broken tail light. The officer approached the car and allegedly saw pieces of marijuana on the floor of the vehicle. He collected the evidence along with a plastic water bottle that allegedly contained marijuana residue. The couple was then charged with marijuana possession and possession of drug paraphernalia.
When Mr. Tormey received the discovery, the alleged marijuana that had been collected by the officer had actually tested negative for the substance. In every marijuana case, the State must send the drugs to the State Police Lab for testing to prove that the defendant was, in fact, in possession of marijuana. In this case, the State was unable to prove possession of marijuana because the lab result came back negative for any type of controlled dangerous substance (CDS). Because the lab report was negative for marijuana, it was impossible for the State to prove that the water bottle was used as drug paraphernalia. This led to the dismissal of both charges against Mr. Tormey's clients.
Possession of Marijuana Under 50 Grams Lawyer Mendham NJ
For more information about how we can help you fight your marijuana or other drug charges in New Jersey, contact the law offices of The Tormey Law Firm in Hackensack, NJ at (201)-330-4979.