Drug Distribution on Certain Public Property in Bergen County, NJ
Hackensack Defense Lawyers for CDS within 500 Feet of a Public Park, Housing Project, or Building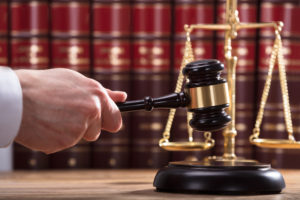 Being arrested and charged with a drug possession or distribution crime in New Jersey can put your life on the brink of disaster. If it occurred on or within 500 feet of a public park, housing facility or another government-owned building, your life and everything you love about it is in even more peril. If you have been charged with a violation of N.J.S.A. 2C:35-7.1 in Bergen County, New Jersey, you're facing the potential for multiple felony convictions, mandatory incarceration, and a combination of prison time and fines that will jeopardize everything you've worked for in your life. This is not a time to take any chances; this is the time to call the experienced NJ drug defense attorneys at The Tormey Law Firm and trust us with your future.
If you have been accused of selling or possessing a controlled dangerous substance with intent to sell on public property, The Tormey Law Firm can help. With offices in Hackensack, our attorneys defend clients charged with drug crimes in Paramus, Fort Lee, Palisades Park, Ridgewood, East Rutherford, and throughout Bergen County, NJ. Our defense team includes a former Assistant County Prosecutor, former Deputy Attorney General, former Judicial Law Clerk, former New Jersey State Trooper, and award-winning trial lawyer Travis J. Tormey. We concentrate our practice on criminal defense to provide the most knowledge and experienced representation to our clients. If you enlist our first to defend you against drug charges, it is our number one priority to deliver the best possible outcome. For a free consultation with a seasoned NJ drug crime attorney, contact us at (201)-330-4979 today.
Distributing, Dispensing or Possession Controlled Substances; proximity to public housing facilities, parks or buildings in New Jersey, Section 2C:35-7.1 Explained
In New Jersey, what makes drug distribution on certain property a particularly troublesome charge is that cannot be merged with another drug crime. This means that any penalties you receive as a result of a violation of N.J.S.A. 2C:35-7.1 will be imposed on top of the related drug distribution crime. Depending on the drug you were allegedly caught selling, how much you had on your person, any prior convictions and several other factors, you could face well over a decade of prison time and thousands of dollars in fines.
For example, if you were arrested for selling heroin or intent to distribute cocaine within 500 feet of a public park, you could be charged with two second-degree felonies, punishable by up to 10 years for each offense. This combination of jail time could ruin your life. Here's a breakdown of the penalties for N.J.S.A. 2C:35-7.1:
Under 1 Ounce of Marijuana: Third-degree charge; up to five years' imprisonment
Over 1 Ounce of Marijuana: Second-degree charge, up to 10 years' imprisonment
Heroin, Prescription Drugs and/or Cocaine: Second-degree charge, up to 10 years' imprisonment
Again, these penalties will be imposed in addition to your sentences for the related drug charges and do not include the massive fines you'll face. Mandatory minimums will apply, so there is virtually no chance that you will avoid incarceration if you are found guilty. Ultimately, it is in your best interest to do everything possible to avoid a conviction.
Important Definitions under N.J.S.A. 2C:35-7.1
In order to meet the criteria for a criminal violation of section 2C:35-7.1, you must be distributing, dispensing or possessing with intent to distribute a controlled dangerous substance or controlled substance analog while in, on or within 500 feet of the real property comprising a public housing facility, a public park, or a public building. The following are important definitions you should know:
"Public housing facility" means any dwelling, complex of dwellings, accommodation, building, structure or facility and real property of any nature appurtenant thereto and used in connection therewith, which is owned by or leased to a local housing authority in accordance with the "Local Redevelopment and Housing Law," P.L.1992, c. 79 (C.40A:12A-1 et seq.) for the purpose of providing living accommodations to persons of low income.
"Public park" means a park, recreation facility or area or playground owned or controlled by a State, county or local government unit.
"Public building" means any publicly owned or leased library or museum.
Defending Against Drug Charges on Public Property in New Jersey
Claiming that you did not realize you were within 500 feet of publicly-owned property will not help your case as it is not an affirmative defense against drug distribution on certain public property in New Jersey. Your only hope to defend yourself against these drug charges is to either prove that the drugs were not yours, you did not sell them for profit, you did not distribute them to a minor, or that there was some error in the police's handling of the evidence or in procedure. You must prove these mitigating factors through a preponderance of evidence. Though it is a lower burden of proof than the prosecution faces, it is not easily accomplished without the guidance of a skilled New Jersey criminal defense attorney.
Contact our Local Bergen County NJ Attorneys for Public Property Drug Charges Today
If you have been charged with selling drugs in a park, public housing facility, or other government building in Bergen County, NJ, your next move should be to contact The Tormey Law Firm at (201)-330-4979. Call today or contact us online to schedule an initial consultation and start planning your most effective defense against the prosecution.