New Jersey Woman Pleads Guilty to Bank Robbery in Garfield, NJ
Passaic Woman Admits Robbing Banks in Garfield and Teaneck, New Jersey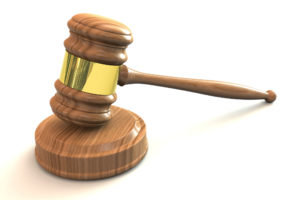 A New Jersey woman reportedly pleaded guilty to bank robbery charges stemming from the robberies of banks in Garfield, Teaneck, and Pennsylvania. The NJ suspect is 23-year-old Melisa Aquino Arias from Passaic in Passaic County, New Jersey. Arias and another woman, 19-year-old Swahilys Pedraza-Rodriguez from Connecticut, allegedly robbed four different banks in NJ and PA. According to law enforcement officials, the suspects wore disguises while pulling off the bank robberies. During the robbery of a Citizens Bank in Tannersville, PA on August 28, 2017, Arias and Pedraza-Rodriguez reportedly wore nun's habits. During other bank robberies, the suspects allegedly covered their faces with hijabs.
Two of the bank robberies netted no money for the culprits, while the other bank robberies resulted in the culprits stealing thousands of dollars. On September 27, 2017, Arias and Pedraza-Rodriguez reportedly robbed a Spencer Savings branch located in Garfield, New Jersey. According to prosecutors, Arias and Pedraza-Rodriguez used a handgun to commit the robbery. While Arias flashed a black handgun at the bank teller and ordered the teller to hand over money, Pedraza-Rodriguez reportedly guarded the bank manager.
Arias and Pedraza-Rodriguez were captured after their next alleged robbery. This time, they reportedly attempted to rob a bank in Teaneck, NJ. Bank employees recognized the suspects from "wanted posters" and contacted police. Teaneck cops then tracked down the suspects on Route 80 West and arrested them.
Federal Charges & Penalties for Bank Robbery Suspects in New Jersey
A few months ago, Pedraza-Rodriguez accepted a plea offer from the U.S. Attorney's Office of NJ and pleaded guilty to multiple counts of bank robbery, attempted bank robbery, and conspiracy to commit bank robbery. Now Arias, the Passaic woman charged in the case, has also pleaded guilty to the bank robbery charges. She recently made an appearance in U.S. District Court in Newark and admitted to her role in the bank robberies.
Both suspects are subject to significant penalties that include prison time. Arias and Pedraza-Rodriguez were charged at the federal level because the crime spree including banks in both New Jersey and Pennsylvania and therefore crossed state lines. As a result, the women were charged with federal crimes, not at the New Jersey superior court level.
Free Consultation with an Aggressive Bergen County Robbery Lawyer
Have you been charged with robbery, theft, or a related offense in Garfield, Hackensack, Paramus, or somewhere else in Bergen County, NJ? Then you should talk to an experienced criminal defense lawyer immediately. Contact New Jersey criminal attorney Travis J. Tormey to schedule a free consultation about your case.
Related Blogs: