Fort Lee Real Estate Agent Sentenced to Prison for Theft Charges
Fort Lee Man Admits to Stealing Money from Real Estate Clients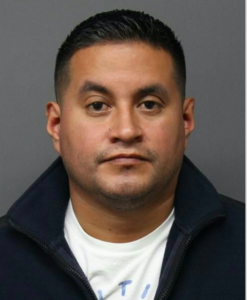 A man who owned a real estate company based out of Fort Lee has been sentenced to prison for stealing money from several of his clients. The defendant, Peter Live, is a 42-year-old resident of Newark in Essex County, NJ. Live was the main real estate agent for Live Realty, a Fort Lee company that he owned. According to Bergen County authorities, Live kept hundreds of thousands of dollars from five clients. Live allegedly committed the theft offenses between December 2016 and June 2017. The Fort Lee Police Department got a number of complaints from the victims in 2016 and then alerted the Bergen County Prosecutor's Office.
Detectives with the Bergen County Prosecutor's Office Financial Crimes Unit launched an investigation into the allegations. Detectives determined that the victims made down payments on properties and gave cash to Live. However, Live did not place the cash into escrow; instead, he used the money for personal transactions. Due to the deception, the victims did not complete their real estate purchases.
Severe Penalties for Felony Theft Charges in Fort Lee, NJ
Live was charged with multiple crimes: theft by deception, failure to make lawful disposition of property received, and misconduct by a corporate official. Live was able to avoid trial in the Bergen County Superior Court in Hackensack by reaching a plea deal with the Bergen County Prosecutor's Office in February. Live pleaded guilty to second degree theft charges; in exchange for the guilty plea, prosecutors agreed to drop the other charges.
Now Live is headed to prison after being sentenced in the case. A Bergen County Superior Court judge recently sentenced Live to five (5) years in New Jersey State Prison. Additionally, Live will have to pay $348,000 in restitution to his victims. In New Jersey theft crime cases, convicted defendants are typically ordered to pay back their victims.
Schedule a Free Consultation with an Experienced Fort Lee Theft Lawyer Now
Were you arrested and charged with a theft or fraud crime in Fort Lee, Hackensack, Paramus, or somewhere else in Bergen County, New Jersey? Then you should speak with a skilled attorney immediately. Contact Bergen County criminal defense lawyer Travis J. Tormey today to discuss your theft or fraud charges.
Related Blogs: