Bogota, NJ Man Faces Shoplifting Charges in Secaucus, NJ
Man from Bogota, NJ Charged with Retail Theft at Secaucus Home Depot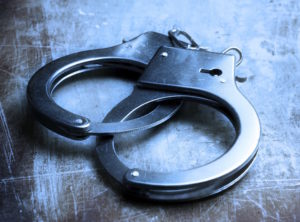 Authorities recently arrested a Bogota, New Jersey man accused of trying to shoplift at a Home Depot store in Secaucus, NJ. The suspect in the Secaucus theft case is Steven Scotti, a 45-year-old man who resides in Bogota in Bergen County, New Jersey. According to Hudson county law enforcement officials, Scotti walked into the Home Depot located at 1055 Paterson Plank Road in Secaucus, NJ and made an unsuccessful effort to steal various items.
At some point, Scotti was identified as a possible shoplifting culprit and the Secaucus Police Department got involved. Secaucus detectives investigated the alleged theft attempt and determined that there was enough evidence to arrest Scotti. Moreover, police reportedly ran a computer check on the shoplifting suspect and learned that he had two outstanding arrest warrants from Bergen County, NJ. According to authorities, Scotti had one outstanding warrant from Lodi, NJ and a second outstanding warrant from Bogota, New Jersey. As a result, it's possible that Scotti will face serious criminal charges in both Hudson County and Bergen County, NJ.
Retail Theft Charges and Penalties in Bergen County, NJ
After being placed under arrest and processed, Scotti was transported to the Hudson County Jail. Depending on the specific charges that Scotti faces in Bergen County, NJ, he might be ordered to remain bars in Hudson County or he might be moved to the Bergen County Correctional Facility in Hackensack, NJ.
If prosecutors get an indictment and then Scotti does not reach a plea agreement with prosecutors, he may have to stand trial and be subject to severe penalties. That's because retail theft can be a felony-level crime in New Jersey, depending on the retail value of the items that were allegedly stolen. In this particular case, it has not been made public what Scotti is accused of attempting to steal from the Home Depot in Secaucus, NJ. The value of any items that Scotti reportedly took from the store would likely determine whether he is charged with a felony or a disorderly persons offense (misdemeanor). As set forth by N.J.S.A. 2C:20-3(a), theft of property or money with a value of more than $200 is a fourth degree felony offense. A conviction for a fourth degree felony in New Jersey could result in the offender being sentenced to 18 months in NJ State Prison.
Free Consultation with Aggressive Criminal Defense Lawyer About Your Shoplifting Charges in Bogota, NJ
Travis J. Tormey is an experienced criminal lawyer who represents clients facing charges for shoplifting, theft of movable property, theft by deception, and other theft offenses in Bergen County, New Jersey. If you were arrested and charged with a theft or fraud crime in NJ, contact Attorney Tormey today to go over your case.