Police Look for Men Who Robbed Garage Worker in Garfield, NJ
Two Men Allegedly Threatened to Shoot Victim with Handgun During Garfield Robbery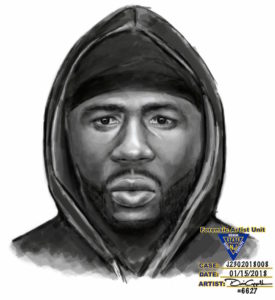 Police in Garfield, NJ are investigating the robbery of a garage worker in the middle of the day. The theft incident happened at a garage shop located in the vicinity of Passaic Street and Cambridge Avenue in Garfield, New Jersey. According to law enforcement, two men walked into the shop while the victim was working and requested assistance. Garfield Police Capt. Darren Sucorowski stated that one of the suspects distracted the employee while the other suspect moved toward him from behind. One suspect reportedly held a handgun, which he pointed at the victim and threatened to use unless the victim handed over money. At one point, the suspect with the gun allegedly hit the victim in the face. The men then used shrink wrap to strap the victim to a chair before making their getaway. The suspects exited the building and fled the scene on foot.
Someone who lives near the shop later discovered the victim and removed the shrink wrap. The victim reportedly suffered minor injuries in the violent attack but did not need to receive medical assistance at a hospital. Detectives with the Garfield Police Department went to the scene of the crime to investigate. Authorities indicated that the two suspects were wearing hooded sweatshirts and "bubble jackets" when they committed the robbery. Police have released a sketch of one of the robbers in the hopes that someone will recognize the man and notify law enforcement. At this time, no arrests have been made.
Harsh Penalties for Armed Robbery in Garfield, NJ
The penalties for robbery in NJ are severe. Those penalties are even more severe when the culprit uses a deadly weapon (such as a gun or knife) or threatens violence with the weapon while committing the robbery. As set forth by N.J.S.A. 2C:15-1, robbery is usually classified as a second degree felony offense. However, if the offender uses a deadly weapon or threatens the immediate use of a deadly weapon during the robbery, those second degree charges may be elevated to a first degree felony. This distinction matters because second degree robbery carries a maximum penalty of 10 years in New Jersey State Prison, while first degree armed robbery carries a potential penalty of 20 years in NJ State Prison.
In the recent Garfield robbery case, the suspects would probably face first degree armed robbery charges if they are captured. That's because one of the suspects allegedly pointed a handgun at the victim and threatened to use the weapon during the robbery.
Free Consultation with the Tormey Law Firm About Your Garfield Robbery Charges
If you or a loved one was arrested and charged with armed robbery, theft of movable property, shoplifting, or any other criminal offense in Garfield, NJ, you need to speak with a qualified criminal attorney immediately. Travis J. Tormey is an experienced criminal lawyer who can help you fight your theft crime charges. Contact Attorney Tormey today to discuss your options.