Defendant Gets Prison for Storing Assault Weapons at Fort Lee Apartment
Fort Lee Man Sentenced to Prison Time for Arsenal of Weapons at Apartment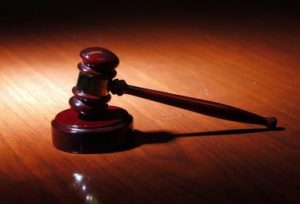 A Fort Lee, New Jersey man was recently sentenced to five years behind bars in NJ state prison after he pleaded guilty to charges for criminal weapons offenses. The defendant in the New Jersey gun crime case was Onn Rapeika, a resident of Fort Lee in Bergen County, NJ. According to law enforcement officials, Rapeika had stockpiled an arsenal of assault weapons and handguns at his apartment in Fort Lee, NJ. Fort Lee police raided the apartment in 2014 and found more than 30 firearms, in addition to "a large quantity of narcotics." The firearms discovered by Fort Lee police officers included assault weapons; the drugs included cocaine, marijuana, and prescription drugs. Authorities also seized thousands of rounds of gun ammunition, explosive devices, and portable gas tanks.
After the raid, Fort Lee Police Chief Keith M. Bendul stated that the Fort Lee Police Bomb Squad had to come to the scene to ensure that the explosive devices inside the residence were not active and dangerous. Once the devices were determined to be inert, police continued the raid and arrested Rapeika. Rapeika was taken to the Bergen County Jail in Hackensack, New Jersey, where he remained while the case moved through the NJ legal system.
Plea Agreement in Fort Lee Assault Weapon Possession Case
Rapeika was charged with numerous crimes in connection with the raid, including several counts of unlawful possession of a weapon, possession of cocaine, possession of marijuana with intent to distribute, and prescription drug possession crimes. If Rapeika had contested the charges and stood trial in the Bergen County Superior Court, a conviction could have resulted in him being sentenced to decades behind bars. He was able to avoid trial, however, by reaching a plea agreement with the Bergen County Prosecutor's Office. Rapeika pleaded guilty to a weapons possession charge; Bergen County prosecutors then agreed to drop the other weapons and drug charges.
Now Rapeika is headed to NJ State Prison after being sentenced to a term of incarceration of five years. The Bergen County Superior Court judge approved the terms of the plea deal and issued the sentence. Rapeika will have to serve at least 3 1/2 years in prison because the NJ Graves Act applies to illegal gun possession cases and imposes mandatory minimum prison sentences.
Schedule a Free Consultation with an Experienced Weapons Defense Attorney in Fort Lee, NJ
Were you charged with a criminal weapons offense in Fort Lee, Hackensack, Paramus, or somewhere else in Bergen County, New Jersey? Then you should speak with an aggressive Bergen County criminal lawyer immediately. Contact Travis Tormey today to schedule a free consultation about your case and start your defense.
Related Blogs: