Best Defense for Shoplifting Cases in Paramus Municipal Court
Disorderly Persons Shoplifting Lawyers Defending Clients in Local Court in Paramus, New Jersey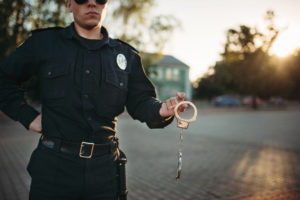 Shoplifting can be graded in various degrees and the lowest level of is a disorderly persons offense. You may be charged with a disorderly persons shoplifting offense when the amount of merchandise has a total value less than $200. Basically, this is a criminal misdemeanor in New Jersey. With all the shops and malls in Paramus NJ, there are a number of shoplifting cases arising out of that area. The most common charge is for a DP, which is handled in the local Municipal Court in Paramus. In fact, our lawyers have literally handled hundreds of these cases over the years in Paramus. Here is an example of a real shoplifting case we handled for a client in Paramus.
The shoplifting defense lawyers at the Tormey Law Firm LLC recently represented a client in the Paramus Municipal Court in Bergen County NJ who was charged with the disorderly persons offense of shoplifting under N.J.S.A. 2C:20-11. The client was facing a $1,000 fine, up to six (6) months in the Bergen County Jail, and a permanent criminal conviction on his record. The arrest was from 2016 but the client lives in Ghana and never resolved the charge. Therefore, a warrant was issued for his arrest. He contacted our office in 2018 to resolve the case for him. We arranged for his bail to be posted and to get a new court date in Paramus to resolve the matter.
The client was shopping in Nordstrom's, bought $500 worth of merchandise but forgot that he tried on a pair of sunglasses and they were on top of his head when he walked out of the store. When we appeared in court, the store was unable to provide any discovery (police reports, etc) related to the incident. Thus, when we appeared a second time and the store still failed to provide any of the required documentation, we asked the judge and the prosecutor to dismiss the case. They agreed, but hit our client with a $500 sanction for his failure to appear in court for two years. This is fairly standard when a warrant has to be issued based on a defendant's failure to appear in court.
Now, the client is eligible to move for an immediate expungement to have the arrest removed from his record as well. Then, it is as if this incident never happened. The client and his family were ecstatic with the outcome in this case and traveled back to Ghana with the charges completely resolved.
Facing a Shoplifting Charge in Paramus Municipal Court? Contact the Tormey Law Firm For Help
If you or a loved needs assistance with a shoplifting charge in Paramus Municipal Court or Bergen County Superior Court, contact our offices anytime for a free initial consultation at (201)-330-4979.