Understanding Warrants for Arrest in New Jersey
Why & What to do if there is a Warrant for Your Arrest in Bergen County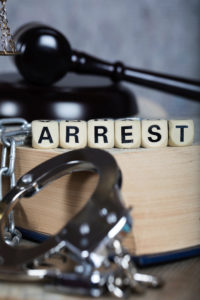 No one wants to find out that there's a warrant out for their arrest. You may learn about a warrant at a traffic stop, when you have a criminal background check run as part of a job application, or when you are applying for a professional license. And once you have learned about the existence of the warrant, figuring out what to do next can be tricky. Do you turn yourself in? Call a police station? Hire a lawyer? This article discusses common reasons why an arrest warrant might be issued for you and what to know about responding to an outstanding arrest warrant. If you find out there is a warrant for your arrest in Bergen County County, NJ, contact our local criminal defense lawyers with offices in Hackensack for immediate assistance. You need dedicated legal guidance that should only be based on the specific facts of your case. You can call (201)-330-4979 for a free consultation or contact us here for a free consultation.
Why You May Have an Outstanding Warrant in NJ
First, let's establish the basic concept of an arrest warrant. If police have investigated a crime, identified a suspect, and presented that information to a prosecutor who agrees that the suspect should be charged, and/or if the prosecutor draws up charges and a grand jury votes to issue an indictment against the suspect, a judge may sign off on an arrest warrant authorizing the police to search for the suspect, apprehend them, and bring them to court for arraignment and trial. Court staff and law enforcement agencies record arrest warrants in criminal databases that may be shared with the FBI and other agencies across the United States. An arrest warrant is likely the most serious warrant that you can learn has been issued in your name. Thus, it is essential for you to seek out legal advice from a skilled criminal defense attorney as soon as you learn of the arrest warrant.
That said, arrest warrants are not the most common type of warrant that you may find has been issued for you. Another type of warrant, known as a "bench warrant," is much more common. A bench warrant will be issued if you fail to comply with a court order. This can include failing to appear in court in response to a traffic ticket, disorderly persons offense, or indictable crime. A bench warrant can also be issued if you fail to pay child support, fail to pay court fines, do not respond to a subpoena, do not complete a term of court-ordered probation or appear for a violation of probation hearing, violate a restraining order, or otherwise ignore any court order. Police do not ordinarily mount manhunts over bench warrants, but such warrants are serious nonetheless and can require immediate action your part to ensure that the situation does not get worse for you.
Talk to an Experienced Hackensack Criminal Defense Lawyer about Responding to an Active Warrant for Your Arrest
Warrants are significant. The consequences they entail are similarly serious. Depending on your particular situation, you may be facing jail or even prison time. If you learn that you have a warrant outstanding in New Jersey, you should seek legal advice from a criminal defense attorney immediately. Our experienced criminal defense lawyers in Bergen County, New Jersey can help. Depending on your specific situation, we can discuss whether your next step is to turn yourself in, we may be able to appear in court on your behalf, negotiate a surrender date or an extension applicable to the obligation that led to a bench warrant being issued in your name, or we can recommend any number of other actions that best apply to your circumstances. You may need to contact the court to resolve the outstanding warrant and have a new court date scheduled, all of which our lawyers can tell you about and potentially handle on your behalf. That said, addressing a warrant sooner rather than later is almost always in your best interest.
Contact us at (201)-330-4979 for further information and find out how we can assist with resolving your warrant and any associated criminal charges. A member of our team is available immediately to assist you with an outstanding warrant in Paramus, Garfield, Elmwood Park, Hackensack, Teaneck, Lodi, Mahwah, Palisades Park, or anywhere else in New Jersey.