Drug Possession Lawyers in Fort Lee, NJ
Local Drug Charge Attorney in Bergen County NJ Near Me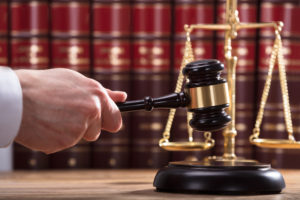 The consequences of drug possession charges in Fort Lee, New Jersey can be very harsh, even for first-time offenders. Possession of CDS charges will vary depending on the substance involved and the amount that you are accused of having at the time of the offense. Generally speaking, it illegal for anyone to knowingly or purposely obtain or possess, either actually or constructively, a controlled substance. If you have been arrested and charged with drug possession in the borough of Fort Lee, the degree of the charges are important when determining where your case will be held and what penalties you face if convicted. Being charged with an indictable drug offense means your case will be heard in the Bergen County Superior Court, while a disorderly persons offense for CDS will be handled in the Fort Lee Municipal Court. At The Tormey Law Firm, our experienced drug possession defense lawyers have helped clients dealing with the most serious felony drug crimes, all the way down to the smallest amounts of marijuana in municipal court cases. We have a local office in Bergen County, which allows us to appear in Fort Lee and courts throughout Bergen County on a regular basis. For a free consultation about your drug charges in Fort Lee, call (201)-330-4979 today. An attorney is available right away to answer your questions.
Arrested for CDS Possession in Fort Lee, New Jersey
In New Jersey, you "possess" a substance when you are physically holding it or when it is in an area where you can control it, such as a car or your home. In order to be convicted of drug possession, you have to "knowingly" have the drug as well. That means that if your roommate has drugs in the house that you did not know about, you cannot be convicted of a CDS possession charge. As mentioned, the consequences of a drug possession charge will depend on the substance involved and the amount. Below are several types of drug possession charges that commonly occur in Fort Lee, New Jersey.
Marijuana Possession Charge in Fort Lee, NJ
If you have less than 50 grams of marijuana in your possession, it is considered a disorderly person offense in New Jersey. However, penalties may increase if you are on school grounds or near a school with marijuana. If you have higher than 50 grams of marijuana, then you could be charged with a crime of the fpurth degree. These charges come with hefty penalties, including up to $25,000 in fines. If the substance is found on school grounds or within 1000 feet of school property, you can add 100 hours of community service to your sentence as well.
Fort Lee Heroin and Cocaine Possession Charges
Heroin uses the following general scheme when it comes to drug possession charges: any amount of heroin carries between three and five years of prison time, probation, and up to a $35,000 fine, plus a mandatory fee of $1,000. Cocaine possession charges are similar as well. Keep in mind that if you face charges of intent to distribute, the potential jail time and fees could be significantly higher. For instance, possessing between one ounce and five ounces of heroin or cocaine with intent to distribute exposes you to between five and ten years of jail time, probation, and up to $75,000 fine, plus a mandatory fee of $2,000.
Drug Paraphernalia in Fort Lee Borough
You can also be charged with and convicted of a crime if you have drug paraphernalia in your possession in Fort Lee. Drug paraphernalia could include things like: bowls, pipes, syringes, stems, and rolling papers. Generally, it includes any item that can be used to ingest or inhale a controlled substance. It also covers items used to plant or produce illegal substances. The definition of drug paraphernalia is deliberately broad, but some officers will go too far with what they consider paraphernalia, including things like pens and even a tampon. Paraphernalia possession charges are disorderly persons offenses in New Jersey, meaning a conviction could result in up to six months in jail and up to a $1,000 fine.
Prescription-Related Charges & Medical Marijuana in Fort Lee
Some drugs are legal in specific quantities in New Jersey. That covers marijuana for medical use, but it also includes any other prescription drug for which you do not have a valid prescription. If you have such items in your possession, you could face charges for a third degree crime. These crimes have serious potential consequences including three to five years in prison and a fine of up to $35,000. Patients who have marijuana prescriptions can possess up to two ounces of marijuana per month, but having more than that may lead to criminal charges against you.
Contact Experienced Fort Lee Drug Possession Defense Attorneys to Discuss Your Case
If you have been charged with drug possession in Fort Lee, the state has to prove some particular details about your offense to obtain a conviction. They also have to about getting this information in a legally valid way, such as by obtaining a warrant in many cases. If the police violated your rights in some way while obtaining evidence, the evidence against you may be thrown out of court. What's important to do now is to speak with an experienced criminal attorney about defense options that may be used to have your charges dismissed. The lawyers at our Bergen County law firm can help you fight back against drug possession charges in Fort Lee. Call (201)-330-4979 today to speak with a member of our team free of charge.