Determining the Degree of a Drug Charge in Bergen County NJ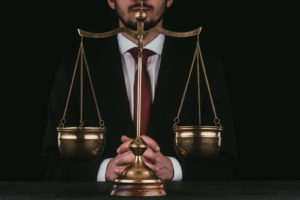 Drug charges can be confusing. Perhaps you have been caught with only a small amount of drugs but are being charged with a felony. You may be left wondering how that could be. Here's how you determine the degree of your drug charge if you have been arrested in Bergen County or elsewhere in New Jersey. To speak with an experienced drug defense lawyer about your specific case, call our local Hackensack office at (201)-330-4979 for a free consultation.
Charged with Drugs in Bergen County, How Bad is It?
All felony offenses in New Jersey are first, second, third, and fourth degree crimes under N.J.S.A. 2C:43-1. Drug offenses can be first, second, third, and fourth degree crimes or disorderly persons offenses. Indictable/felony offenses are punishable, worst case scenario, by a term of incarceration in state prison. For these offenses you would have to go to the Superior Court, Criminal Part, in the County in which you were charged. In Bergen County, this would be Bergen County Superior Court in Hackensack. Often the complaint will list the degree of the charge which is indicated by the word or numbers 1, 2,3 or 4. Review your complaint or take the document to an attorney who can assist in determining the specific degree of the charge.
In some cases, the drug charge is a disorderly persons offense, not a felony. If the charge is a disorderly persons offense, the court date would be scheduled in the municipal court in the town that the alleged offense was committed. The complaint should list the charge as a disorderly persons offense or "dp." A disorderly persons offense is not a felony but can be punishable by time in the county jail (not state prison). Some people from other states refer to these offenses as misdemeanors.
3rd Degree Possession of CDS Charges in Garfield
A criminal charge for drugs is often filed under N.J.S.A. 2C:35-10, Possession, Use, or Being Under the Influence or failure to make a lawful disposition. The most common drug possession charges are third degree felonies. Cocaine, heroin, and oxycodone are all third degree offenses and punishable by as much as three to five years in state prison. Mere possession of just one bag of heroin is a third degree crime. The same is true for any amount of cocaine or one oxycodone pill.
There are drug "schedules" which set forth the degree of the crime, but more often than not, the most commonly charged drug crimes fall within the third degree range. Under N.J.S.A. 2C:35-10, Schedules I, II, III, and IV are all third degree crimes. Some other common examples of drugs charged as third degree crimes are:
Of course there are exceptions. For instance, any Schedule V drug is a fourth degree offense.
2nd Degree Possession of CDS with Intent to Distribute in Hackensack
A large quantity of drugs may expose you to a charge of possession with intent to distribute in the second degree. For example, under N.J.S. A. 2C:35-5, possessing greater than a half ounce of heroin (whether mixed with adulterants or pure) will result in a second degree crime being charged. You will be charged with a first degree crime if you possess five or more ounces of heroin. The same is true for possession of cocaine.
Arrested for Disorderly Persons Drug Offense in Paramus
In some cases you may be charged with a disorderly persons offense for drugs. For instance, possessing less than 50 grams of marijuana is a disorderly persons offense. You would be charged with a fourth degree crime if you possessed more than 50 grams of marijuana. Additionally, you can be arrested for a disorderly persons offenses for simply being under the influence of a substance. In other cases, you may be able to plead your case down to the disorderly persons offense known as "failure to turnover drugs" under N.J.S.A 2C:35-10(c).
Facing a Drug Charge in East Rutherford, What Should I do?
If you or a loved one has been arrested and charged with a crime for drugs in the Bergen County area, please call us today to discuss how we can help you in this difficult process. As experienced Bergen County criminal attorneys, we look at your case, including the discovery to see if there is anything that went wrong, to review the degree of the charges, and to look at all available defenses. Did the police have a legal reason to stop you? If they did stop you, did they have basis to search you? Where were the items found? Was it in a car in belonging to someone else? Did the State lab test the substance and was it what the police believed it to be? Were the items weighed? These and more questions may give us a way to get your drug charges dismissed. Get answers and a free consultation by calling (201)-330-4979 now.