Alcotest Machines Approved for Use in New Jersey DWI Cases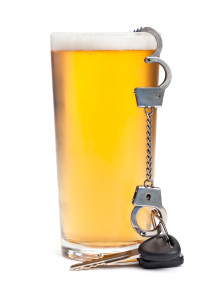 Law enforcement has spent many years refining the techniques that they use when investigating motorists suspected of DWI/DUI. In New Jersey, this includes the use of a machine to check the level of alcohol that is present in a person's system.
Recently, the use of the "Alcotest" machines has been challenged in several DWI cases. Many attorneys questioned the reliability of these devices, insisting that the state had not made the necessary changes to ensure that the tests being run were valid. This has been a very long and drawn out matter, which at one point led to the suspension of the Alcotest machines. The New Jersey Supreme Court was eventually asked to determine if the machines were reliable.
The court ruled that the devices were "generally scientifically reliable" and could be used to obtain convictions in DUI cases. However, the state will be forced to make some software modifications and create a database of prior results as a condition of the order. The ruling has led to additional concerns from criminal defense attorneys, and further challenges may be planned.
Now that the NJ Supreme Court has officially approved the reliability of these devices, the evidence obtained with the Alcotest machines may be used to convict motorists of drunk driving.
If convicted of DUI in New Jersey, drivers face significant penalties. First-time offenders will see substantial fines and costs associated with the offense, as well as a driver's license suspension and possible jail time. Repeat offenders may be required to install ignition interlock devices and can face even higher fines and longer jail sentences.
Speak with an Experienced NJ DWI Attorney If You Are Pulled Over for Drunk Driving
If you are pulled over by the police, you need to be very careful about how you respond to the officer. After you have been stopped, police may ask you questions about what you did prior to that point in time. You may be asked if you have been drinking, and, if so, how many drinks you have had. All of this can be used against you, so you need to be aware that your responses will only serve to continue the investigation.
Officers may also request that you perform field sobriety tests, which will be used to determine if you are impaired. You can refuse to participate, but this will most likely lead to an arrest. If arrested, do not make any statements without an experienced criminal defense attorney present.
It is important for you to understand the choices that you have to make at this time. An attorney can aggressively protect your rights from the actions of the police and begin preparing a strong defense to these charges. This will allow you to be confident that you have someone on your side.
Call Travis J. Tormey today at his Morristown or Paramus offices at (201)-330-4979, or use his online contact form to schedule a free consultation about your case.