Possession of Drug Paraphernalia Charges under N.J.S.A. 2C:36-2
Bergen County NJ Drug Charge Lawyers in Fair Lawn, New Jersey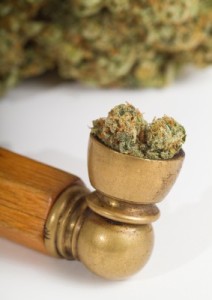 Possession of illegal drug paraphernalia is a misdemeanor level charge in NJ which is handled in Municipal Court. Here is an example of a real case we handled in Fair Lawn NJ in Bergen County for one of our clients.
The Bergen County NJ drug crime attorneys at the Tormey Law Firm LLC recently represented a client who was facing a disorderly persons offense for possession of drug paraphernalia under N.J.S.A. 2C:36-2. This is a misdemeanor type charge which results in a $1,000 fine, up to six months in the Bergen County jail, probation, potential driver's license suspension of six months to 2 years, and a permanent criminal charge on your record. Our client had no prior criminal history but he had used the PTI program in Middlesex County in the past. As a result, he was not eligible for the first offender program known as a conditional discharge since he already used another first offender program in NJ (you can only use these programs once in your life). This disorderly persons offense was prosecuted in the Fair Lawn Municipal Court.
The defendant was stopped for a traffic violation in Fair Lawn and conducted a search of the motor vehicle based on an alleged odor of marijuana. The search did not result in any marijuana but did result in a small pipe being found which had never been used and was still in the packaging. The reports indicate that there was "shake", small pieces of marijuana, on the floor of the vehicle but none was collected and there was nothing for the State to send to the lab to test. Based on these facts, the State would have a hard time proving that this pipe was in fact drug paraphernalia because it can also be used to smoke tobacco. Without the actual drugs and a positive lab test showing marijuana residue, the State was unable to prove beyond a reasonable doubt that our client was in possession of drug paraphernalia. The case was downgraded to a local ordinance violation and the client paid a fine only (with no probation, no driver's license loss, no jail, and nothing on his permanent record).
Arrested for Possession of Drug Paraphernalia Fair Lawn NJ? We can help
This was a great result for our client and the Tormey Law Firm LLC. If you or a loved one needs assistance with a drug paraphernalia case in Bergen County, contact our Hackensack offices anytime for immediate assistance at (201)-330-4979. The initial consultation is always provided free of charge.