Fair Lawn Criminal Defense Attorney
Experienced Lawyers Handling DWI and Disorderly Persons Cases in Fair Lawn Court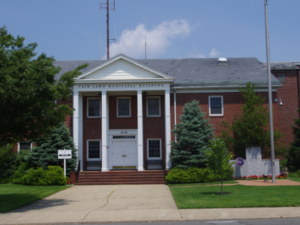 If you have been charged with a crime in Fair Lawn, New Jersey, it is critical to have an experienced criminal defense attorney on your side who understands the gravity of the charges that you face. At the Tormey Law Firm, our highly skilled criminal lawyers have extensive experience providing comprehensive legal representation that you can trust. Travis J. Tormey and our legal team have accumulated countless successes in the Borough of Fair Lawn and throughout Bergen County, NJ. Our attorneys have been defending clients arrested for offenses such as marijuana possession, prescription drug charges, resisting arrest, drunk driving (DWI), disorderly conduct, and forgery for years. Criminal defense is our primary focus, which allows us to hone our trial tactics and create defense strategies that position our clients for the best possible results. To read some of our clients reviews, click here. And to get a free consultation about your specific case with a Fair Lawn criminal defense attorney, contact us today at (201)-330-4979. One of our knowledgeable lawyers will be pleased to provide a comprehensive analysis of your charges and to answer all of your pressing questions.
Fair Lawn Municipal Court Information
The Borough of Fair Lawn is 5.3 square miles in northern Bergen County, NJ. The borough, which has a population of more than 32,000 residents, is a combination of commercial, industrial, and residential areas. With a large population and many miles of roadways to patrol, police are always in search of people committing criminal offenses and traffic violations in Fair Lawn. The Fair Lawn Municipal court handles the prosecution, trial, and disposition of certain criminal offenses (misdemeanors) and motor vehicle infractions committed within the territorial limits and boundaries of the Borough. These offenses include all motor vehicle and traffic laws; all violations of the New Jersey Criminal Justice Code classified as disorderly persons and petty disorderly persons offenses; and all violations of Borough Ordinances and Codes. If you are required to appear in the Fair Lawn Municipal Court for a pending criminal or traffic matter, we have provided some court information below for your convenience.
The Fair Lawn Municipal Court is located at 8-01 Fair Lawn Avenue. The court office is open Monday-Thursday 8:30am to 5:00pm, and the court office can be contacted directly at 201-794-5348.
Steven C. Schechter is the Judge.
Mark Ramundo is the Prosecutor.
Claire M. Cabibbo is the Court Administrator.
For more information on the Fair Lawn Municipal Court, please visit their website.
Directions to Fair Lawn Municipal Court:
Common Criminal Charges We See in the Borough of Fair Lawn
Some of the most common criminal charges facing clients that we often see in Fair Lawn are for drugs. No two drug cases are exactly identical and there is a significant amount of variability among drug charges as well. For instance, some are disorderly persons offenses like drug paraphernalia, while others like cocaine possession and possession of heroin are third degree indictable charges. Possessing marijuana in an amount that does not exceed 50 grams is quite possibly the most common drug charge. This will land you in Fair Lawn Municipal Court where you face up to 6 months in the county jail. As for the majority of other drug possession offenses, these cases will be heard in the Superior Court and penalties increase based on the crime in question. For example, a first degree charge for maintaining a CDS production facility is the most serious. On the other hand, a fourth degree charge for possessing more than 50 grams of marijuana is the lesser of all indictable offenses.
In general, when the offense involves more serious drugs on Schedules I, II, III, and IV of the New Jersey Schedules of Controlled Dangerous Substances, you can anticipate being charged with a more serious crime. Likewise, the charges become more serious when the state alleges that you distributed them or possessed with intent to sell. Regardless of the scenario, you need to know all of your options before deciding the best course of action. Our Fair Lawn drug defense lawyers will look at all of the evidence in your case to determine if there are available defenses that we can use to deliver a dismissal. We have a multitude of ways to poke holes in the prosecution's case, which is why we urge you to have your case thoroughly evaluated. You may also be able to achieve a dismissal via an alternative route like conditional discharge in Fair Lawn Municipal Court or Pre-Trial Intervention in Bergen County Superior Court. Our attorneys will make sure that you know all options on the table and we can pursue the top available method for resolving your case.
Other Helpful Links and Information about Fair Lawn NJ
The Fair Lawn Police Department is also located at 8-01 Fair Lawn Avenue and can be contacted at 201-796-1400. For more information on the Fair Lawn Police Department, please visit their website.
Contact a Fair Lawn Marijuana Lawyer Today for a Free Consultation
If you or a loved one has been arrested or issued a summons in Fair Lawn, New Jersey, please contact The Tormey Law Firm anytime at (201)-330-4979, or use our online contact form. An experienced criminal defense attorney will be happy to discuss the circumstances of your case over the phone or to schedule an appointment to meet with you in person. The consultation is absolutely free so get the reputable legal guidance you deserve now.