Harrington Park Criminal Attorney
Criminal Lawyer Needed Harrington Park NJ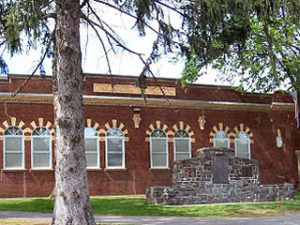 When you or a loved one has been charged with a criminal offense in Harrington Park, New Jersey, it is crucial that you consult with an experience defense lawyer as soon as possible. The experienced criminal trial lawyers at the Tormey Law Firm regularly fight for the rights of clients arrested for disorderly persons offenses, indictable crimes, and DWI charges in courtrooms across New Jersey. With a lengthy list of success stories involving cases for robbery, criminal sexual contact, reckless driving, drug possession, aggravated assault, and endangering the welfare of a child  our impressive work speaks for itself. For a free initial consultation with a criminal defense attorney who will protect your rights in Harrington Park, NJ, contact our office at (201)-330-4979. One of our lawyers will provide you with a comprehensive evaluation of the charges you are facing, the potential consequences, and discuss a strategically formulated response. You can also reach out to us online and arrange a free consultation.
Harrington Park Municipal Court Information
Harrington Park is a borough in Bergen County, NJ, situated just a couple of miles away from the NJ-NY border. Harrington Park is near the Palisades Parkway and is in close proximity to the George Washington Bridge. Harrington Park has a population of nearly 5,000 people and a total area of 1.8 square miles. Disorderly persons (misdemeanor) offenses and traffic violations that occur in the borough are decided under the authority of the Harrington Park Municipal Court.
The Harrington Park Municipal Court is located at 85 Harriot Avenue. The court office is open Monday, Thursday, and Friday from 12:30pm to 2:30pm, Tuesday from 8:00am to 10:30am, and Wednesday from 11:00am to 3:00pm. The court office can be contacted directly at 201-768-0500.
Roger Hauser is the Judge.
Mark P. Fierro, Esq. is the Prosecutor.
Katherine M. Viger is the Court Administrator.
For additional information about the Harrington Park Municipal Court, visit their website.
Directions to Harrington Park Municipal Court:
From the Garden State Parkway:
Take the Garden State Parkway to exit 165. Take the exit ramp indicating "Oradell." Go to the 4th traffic light – Kinderkamack Road – and turn left. Continue on Kinderkamack for about four miles to the 4th traffic light – Old Hook Road (502), turn right. Continue on Old Hook past hospital. Continue until you reach Schraalenburg Road. At the traffic light, make a left. Proceed to the next traffic light. Make a left onto Harriot Avenue.
From the New York Thruway:
Take exit for Route 303 South. Continue on Route 303 South, which becomes Livingston Street in NJ. Continue on Livingston Street to Paris Avenue. Turn right at Brady's "Fox Hunt Inn" onto Paris Avenue. Go the top of the hill and turn left onto Tappan Road (gas station on left). Follow Tappan Road into Harrington Park. Proceed through traffic light onto Harriot Avenue (Tappan Road becomes Harriot Avenue).
From New Jersey Turnpike:
Be sure to stay to the far right on the New Jersey Turnpike once you have crossed over Route 406 so you can take local exit at Teaneck Road (local exit 70B). Go North on Teaneck Road through Bergenfield, Dumont, and Haworth to Harrington Park – a sign will read "Entering Harrington Park." (Note that Teaneck Road becomes Main Street, then Washington Avenue, then Schraalenburg Road). At the next traffic light, turn left onto Harriot Avenue.
From George Washington Bridge Upper Level:
Take the Palisade Interstate Parkway North to Exit 2. Come off ramp to traffic light, which is 9W. Turn left onto 9W heading South. At 1st traffic light, turn right onto Closter Dock Road. Follow Closter Dock Road to bottom of hill (gas station on right), proceed through traffic light, bear to the right. Go through blinking light (High Street) to the next traffic light, turn left. Go through center of town of Closter, which will bring you to Harrington Avenue. Cross over Knickerbocker Road (Exxon on left); at top of the small hill, bear right. At the next traffic light, turn left onto Harriot Avenue.
Other Helpful Links and Information About Harrington Park, New Jersey
The Harrington Park Police Department is located at 49 Laroche Avenue and can be contacted at 201-768-2100. You can learn more about the PD here.
Contact a Harrington Park Traffic Defense Lawyer for a Free Case Evaluation
If you or a loved one is facing criminal charges in Harrington Park, NJ, or issued a summons for a motor vehicle violation, it is imperative that you speak with an experienced criminal defense attorney about your options. The skilled lawyers at the Tormey Law Firm are ready to review your case and determine the best available defense. Our phone number is (201)-330-4979 and the initial consultation is free, so don't delay is making the call.