Weapons Seizure for Domestic Violence and Restraining Orders
Bergen County Gun Forfeiture Lawyers with offices in Hackensack, New Jersey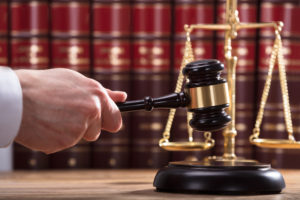 If you are the defendant in a restraining order case in NJ, any guns which you own must be seized by the police. If the temporary restraining order (TRO) is dismissed, it is possible that your guns will be returned to you. If a final restraining order (FRO) is granted, then you are prohibited from owning or possessing firearms forever (as long as the permanent restraining order remains in place).
If you or a loved one needs assistance with a restraining order matter in New Jersey, the experienced NJ restraining order lawyers at the Tormey Law Firm are poised to assist you. Our attorneys have literally handled hundreds of domestic violence and restraining order cases throughout Bergen County including in Fort Lee, Mahwah, Rochelle Park, Lodi, Lyndhurst, Garfield, and Teaneck. If you have domestic violence criminal charges related to your restraining order case, we can help you with that too. In fact, we have former NJ domestic violence prosecutors on staff who now represent our clients facing similar offenses such as harassment, terroristic threats, stalking, and aggravated assault. Contact our offices anytime at (201)-330-4979 for a free initial consultation with a seasoned weapons forfeiture attorney. A member of our team is available immediately to address your particular concerns and discuss strategies for getting your guns back.
Accused of Domestic Violence – They Took my Guns in NJ
When a person is charged with any crime in New Jersey, it can be a very difficult and trying time as they navigate the legal system and face the prospect of spending time in jail or prison if ultimately convicted on the charges. One aspect of a criminal charge that can also be challenging is when law enforcement seizes the accused individual's firearms and other weapons before a trial has even occurred. NJ police actually have the right to confiscate weapons from a person who has been accused of domestic violence and those facing restraining orders. Additionally, authorities can revoke a person's legally obtained firearm permit and ID card on the grounds that the accused poses a threat of bodily injury to the alleged victim in a domestic violence case. Importantly, this can happen even if you are completely innocent of the charges against you. The mere allegation of domestic violence is often enough to trigger mandatory weapons seizure by police. Needless to say, these are very serious legal matters that almost always require the assistance of a skilled domestic violence weapons forfeiture lawyer, especially if you want to regain ownership of your seized firearms.
Additionally, police can seize your weapons even if you are not actually being arrested and/or charged with a crime. For example, some domestic violence complaints result in restraining orders but not criminal charges. When this happens, and the person accused of domestic violence has a temporary restraining order (TRO) issued against them, police can still seize any weapons found inside their residence and otherwise in their possession. When the police seize a firearm in connection with a restraining order or domestic violence criminal complaint, they will also seize the firearm owner's handgun permits, licenses, and firearm purchaser ID card – basically eliminating your right to obtain, own, or carry a firearm while the domestic violence complaint and/or restraining order are still in effect.
Police Came to my Home and Seized my Weapons
If the police are called to your home in New Jersey and there is probable cause to believe that you committed an act of domestic violence (e.g., a violent or threatening act committed against a spouse, former spouse, or household member), you will be placed under arrest. At the same time, with respect to weapons in these cases, the Prevention of Domestic Violence Act grants to New Jersey law enforcement extraordinary power to seize weapons. In fact, you should expect the police to confiscate any firearms you have inside your home if there is any kind of domestic violence allegation made against you by a current occupant of the house or apartment where you reside. This is something that has become almost automatic in recent years because authorities do not want to take the chance of allowing a person accused of domestic violence to remain in possession of deadly weapons that might later be used to harm the alleged victim.
However, it is important to understand that when police respond to a call about domestic violence, they have wide latitude to seize any weapons that have the potential to be used to inflict violence or cause physical harm to another person. While this typically means handguns, rifles, and other firearms, it can also be interpreted quite broadly to include knives, imitation handguns, Airsoft guns, BB guns, brass knuckles, and stun guns. There is no limit to the number of weapons that may be confiscated. It won't matter that you haven't been accused of using any of these weapons in the domestic violence incident; the mere presence of these dangerous weapons in the household is enough to justify their seizure by law enforcement. 
What are the rules that police must follow when deciding whether to seize weapons in response to a domestic violence call? First of all, it must be noted that authorities do not need to have absolute proof that you committed an act of domestic violence. Instead, all that is necessary is that police have probable cause to believe that you might have committed domestic violence. Again, the mere possibility that you could pose a safety risk to the alleged victim will often be enough for police to seize your firearms and other weapons. Beyond that, the typical search warrant rules that might otherwise bar law enforcement from entering your home are less likely to apply when police are responding to a domestic violence complaint. That's because a police officer typically needs only probable cause to believe that an act of domestic violence was committed in order to enter your home and conduct a warrantless search of the premises. However, even if a warrant is ultimately required before police can enter the premises to conduct a search for weapons, you should expect law enforcement to obtain a Domestic Violence Warrant in short order.
Will I Lose my Weapons for a Restraining Order in New Jersey?
What happens after your weapons have been seized in a domestic violence case? The first thing that will probably happen is that law enforcement will take the seized weapons from your home and deliver them to the prosecutor in the county where you live. The county prosecutor's office will then be allowed to hold the weapons for up to 45 days before they must take action to seek permanent forfeiture. If the prosecutor decides not to confiscate the weapons from you forever, the weapons may be returned to you along with any gun permits that were taken by the authorities. This doesn't always happen, though. In addition. if the prosecutor does opt to pursue permanent forfeiture of your weapons, a hearing will be scheduled in the county superior court. A judge will then make a final determination about whether you should be allowed to regain possession of your weapons.
How does a restraining order impact this process and affect your weapons rights in New Jersey?  The outcome of your final restraining hearing will not only affect your freedom to communicate or otherwise make contact with the victim, but it will also affect your ability to regain possession of any weapons that were seized as a result of the domestic violence allegations. If the judge decides not to issue a final restraining order in your case, you can then seek the return of any weapons they confiscated. However, if a final restraining order is granted in your case, then you will have to forfeit all of your seized weapons, especially the guns because anyone with a restraining order in New Jersey is prohibited from legally owning firearms. Furthermore, since judges have a lot of leeway in domestic violence-related cases, the judge in your case may still order that you permanently forfeit your guns even if the FRO is denied. This typically occurs when the judge believes that you could still pose a threat to the victim if you are allowed to possess firearms or if you have a criminal record that suggests you could pose a safety risk to the public at large.
Contact Hackensack Gun Forfeiture Lawyers at the Tormey Law Firm Today
If you have been accused of domestic violence in New Jersey and your firearms or other weapons were seized as a result of a restraining order or criminal case, you should retain the services of a committed and well-versed attorney who can help you contest the allegations and regain possession of your weapons. Contact our offices now for immediate assistance at (201)-330-4979. The initial consultation is always provided at absolutely no cost to you.