Emerson Borough Criminal Defense Lawyers
Arrested for DWI, Disorderly Persons – Need Lawyer Emerson Court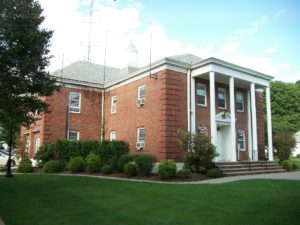 If you are facing a criminal charge for a disorderly persons offense such as possession or marijuana, shoplifting, simple assault, or disorderly conduct, a felony charge, or motor vehicle violation such as driving while intoxicated (DWI) in Emerson, New Jersey, it is understandable to feel anxious and apprehensive about your future. At the Tormey Law Firm, our attorneys' experience defending criminal charges in Bergen County and throughout New Jersey can provide you with a definite advantage when challenging the charges against you. With numerous successes defending clients arrested for a vast array of criminal offenses in the Borough of Emerson, you can enter the courtroom with confidence in the legal advocate by your side. To discuss your case with one of our seasoned Emerson criminal defense attorneys, contact our office at (201)-330-4979. Getting the answers to your pressing questions is the first step toward successfully resolving your case and at The Tormey Law Firm we know that above all else, knowledge is power.
What if I'm Charged with an Offense in Emerson, NJ?
Emerson is a borough in Bergen County, NJ. The municipality has a population of 7,400 people and a total area of 2.4 square miles. Emerson is known as "The Family Town" because of its residents' commitment to family values. The borough is a haven for commuters, with the Emerson train station functioning as an essential portal of NJ Transit and providing quick and easy access to major business areas, Newark Airport, and New York City. In an effort to maintain Emerson's reputation as a family town, police regularly patrol the area trying to weed out people who may be committing crimes or traffic violations. As a result, individuals are arrested and charged with offenses such as drug possession, harassment, possession of drug paraphernalia, leaving the scene of an accident, and trespassing on a regular basis.
When charged with an offense in Emerson, you may be arrested or simply issued a summons that lists if and when you are required to appear in court. Pay close attention to what this says. If you are given a traffic citation, it will say whether the ticket is payable online or if there is a required court appearance. Note that motor vehicle violations can range in severity from speeding to reckless driving. While technically a traffic charge, driving under the influence of alcohol or drug DUI will get you arrested in Emerson and throughout New Jersey. And there are criminal offenses that can be committed while driving as well, such as endangering the welfare of a child for DWI with a minor in the vehicle and eluding police.
If arrested and given a criminal complaint, you may face a disorderly or petty disorderly persons offense or an indictable crime. Disorderly persons charges will generally get you arrested and release pending your first appearance in Emerson Municipal Court. If the complaint reads, "a crime of the first, second, third, or fourth degree," this is an indictable offense which will be transferred to the Bergen County Superior Court. In many instances, serious crimes require you to be held in detention and you may even be kept in jail while your case is going on. Our attorneys will fight tirelessly to get you released at your detention hearing and at all court hearings thereafter. Whether you are facing charges in Elmwood Park Municipal Court or the Superior Court of Bergen County, are defense lawyers are poised to help.
Emerson Municipal Court Information
The Emerson Municipal Court is tasked with adjudicating motor vehicle offenses, parking offenses, some lower-level criminal offenses, and municipal ordinance violations that occur within the borough. The Emerson Municipal Court is located at 146 Linwood Avenue in Emerson Borough Hall, 2nd floor. The court office is open Monday-Friday 9:00am to 4:30pm, and the court office can be contacted directly at 201-262-6058 (ext. 1).
Hon. Francis Leddy, Jr. is the Judge.
Mark Ramundo is the Prosecutor.
Craig Ferdinand is the Court Administrator.
For more information on the Emerson Municipal Court, please visit their website.
Directions to Emerson Municipal Court:
Other Helpful Links and Information About Emerson, New Jersey
The Emerson Police Department is located at 146 Linwood Avenue and can be contacted at 201-262-2800. For more information on the Emerson Police Department, please visit their website.
Contact Emerson Traffic Attorneys
If you or a loved one has been stopped in Emerson, New Jersey for a criminal or traffic offense, it is imperative to enlist an experienced Emerson criminal defense lawyer who can protect your rights. The consequences of a conviction for any type of infraction can be astounding. You could lose your driver's license, be forced to perform community service, pay fines in the hundreds or even thousands of dollars, and even spend time in jail. At The Tormey Law Firm, we are committed to mitigating the repercussions of criminal charges for clients in Emerson Municipal Court and Bergen County Superior Court. To find out how we can help you, contact us today at (201)-330-4979, or use our online contact form. The consultation is absolutely free and so is the useful information.