Detention Hearings in Bergen County NJ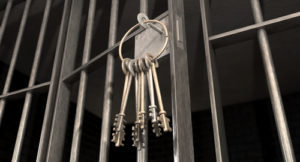 If you or someone you love has been arrested and is currently being held jail in Bergen County, there will be an upcoming detention hearing where a judge decides whether you or your loved one will be released. It is important to understand the way bail works in New Jersey since the implementation of bail reform, as the changes in our criminal detention process will undoubtedly affect your case.
New Jersey dramatically changed its laws regarding bail by passing a constitutional amendment in 2014. This amendment allows some criminal defendants to continue to be detained without bail until their case is decided. To alter the landscape even further, the state also implemented a risk assessment system that uses pretrial justice and speedy trial measures. The idea was that these factors would help decrease the effect of not having bail for those who are detained.
This new "bail reform," also alters the way judges can assign bail and make decisions about people who have been arrested for alleged criminal offenses. Overall, it is an attempt to make the system as a whole more uniform and predictable. The new bail system in NJ was designed after the federal system, and New Jersey is one of the first states to make this type of change.
Have a Bail Hearing in Hackensack, NJ
Although the system was created in 2014, the New Jersey Bail Reform Act was actually only put into practice in January 2017. Because of this reform, detention hearings in Bergen County, New Jersey have changed quite a bit. Being released before trial no longer depends on being able to "post bail." That corrected a problem where some people who posed no real threat to the public and who were not a flight risk were kept in jail to await trial simply because they could not afford to post bail, while others who were a risk could leave merely because they had the money to do so.
Who Gets Kept in Jail after Being Arrested in Bergen County?
Part of the new bail reform calls for a "Public Safety Assessment" or PSA. The PSA sets out a number of factors that a judge will consider when making decisions on detention. The PSA addresses the likelihood that a particular defendant will not appear for future hearings and trial. It also contemplates things like prior convictions, the nature of those convictions, and whether the defendant has been incarcerated previously. The seriousness of the current offense, the age of the defendant, and whether the current charge involves violence are all considered as well.
The PSA factors are then scored and compared to a Decision Making Framework that is set out by statute. Then, the Judge will make a decision regarding detention or release. In some cases, the release can include specific conditions that must be met as well.
What Happens at a Detention Hearing in Bergen County?
Courts are required to make decisions regarding whether a criminal defendant will be held pending trial within 48 hours of their detention. However, courts are trying to make this type of resolution within 24 hours. Thus, if someone is arrested for an indictable offense or a crime of domestic violence in Fort Lee, Garfield, Hackensack, Teaneck, Paramus, or elsewhere in Bergen County, they will be taken to the Bergen County Jail and held there for between one and two days before a detention hearing.
While the judge can decide whether you are detained, it is the State that will make a motion for detention. They will set out why they believe a criminal defendant is dangerous to themselves or others or why they think the defendant is a flight risk, or both. The hearing on this motion must be held within three days, but the State can request five days as well. If the defendant remains detained while awaiting the hearing (and most are), then the "speedy trial clock" begins to run immediately. Your trial must then be within 180 days.
At a detention hearing, the State must present evidence of the reasons that they believe you should be detained. In February 2017, the Court of Appeals determined that the State must give more information to defense attorneys through discovery than previously required so that they can adequately prepare for the hearing. The hearing will consist of the State presenting evidence on the PSA factors, including witnesses and written proof, and your attorney will be able to respond to that evidence. At the end of the hearing, the judge will decide whether the defendant needs to be detained while they wait for trial.
Need a Lawyer for Bail Hearing in Bergen County, New Jersey
If your loved one is scheduled for a detention hearing in Bergen County, you need a skilled local criminal defense attorney on your side right way. Regardless of whether you have been charged with aggravated assault, unlawful weapons possession, terroristic threats, burglary, or another crime, we can help. Don't wait—call our Hackensack criminal defense law firm now at (201)-330-4979 for more information. We provide consultations free of charge.