Edgewater Criminal Defense Attorneys
Disorderly Persons Criminal Lawyer in Edgewater Court and Bergen County NJ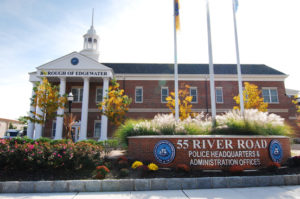 If you have been arrested in Edgewater, New Jersey on criminal charges for marijuana possession, simple assault, disorderly conduct, or another disorderly persons offense, it is crucial to speak with a knowledgeable defense lawyer. There is no denying the seriousness of a criminal conviction in New Jersey, with implications that can extend to employment opportunities, immigration status, and other extremely important components of your life. At our Bergen County law firm, our criminal attorneys have both the experience and the skill necessary to successfully address these cases. Our firm's founding partner, Travis J. Tormey, has led a distinguished career, with former positions at the U.S. Attorney's Office and two of the largest criminal defense firms in New Jersey. After establishing his own practice, Mr. Tormey enlisted other talented criminal attorneys, including an acting New Jersey prosecutor, and together, this renowned team has achieved countless successes on behalf of clients in Bergen County and throughout New Jersey. Some of their many victories involve charges such as shoplifting, aggravated assault, drug distribution on public property, and harassment. To speak with one of our distinguished Edgewater criminal defense lawyers, contact us at (201)-330-4979. Consultations are always provided free of charge. You can also contact us online to arrange a free consultation.
Edgewater Municipal Court Information
Edgewater is a borough in Bergen County, NJ. The borough is located just across the Hudson River from Manhattan. Edgewater shares borders with Cliffside Park, Fort Lee, and North Bergen. Edgewater has 11,500 residents populating a total area of 2.4 square miles. Within the borough's approximately 2-miles, residents and visitors are charged with a host of criminal and traffic offenses, ranging from driving while intoxicated (DWI) and driving under the influence (DUI) to criminal trespass and burglary. Some of these cases are handled in the Edgewater Municipal Court, which is located at 55 River Road. The court is responsible for the prosecution, trial, and disposition of motor vehicle and traffic violations, disorderly and petty disorderly offenses, and Borough ordinance and code violations. More serious criminal offenses are sent to the Bergen County Prosecutor's Office in Hackensack.
The Edgewater Municipal Court office is open Monday-Friday 9:00am to 5:00pm, and the court office can be contacted directly at 201-943-1700 (ext. 3123). For more information on the Edgewater Municipal Court, please visit their website.
Robert J. Cohan is the Judge.
Mark P. Fierro, Esq. is the Prosecutor.
Karen Christiano is the Court Administrator.
Directions to Edgewater Municipal Court:
Facing Criminal Charges in Edgewater NJ, What does it Mean?
No two criminal cases are alike, but there are some important distinctions when you have been charged with an offense. In Edgewater and throughout the state of New Jersey, criminal offenses are delineated into two main categories: indictable crimes and disorderly persons offenses. An indictable crime is the equivalent of a felony and a disorderly persons offense is basically a misdemeanor. Felonies are further broken down into first, second, third, and fourth degrees. First is reserved for the worst crimes, while fourth is for the least severe among indictable offenses. For instance, carjacking and kidnapping are crimes of the 1st degree. Examples of 4th degree crimes include resisting arrest and forgery. Disorderly persons offenses can be straight DP's or petty DP's, both of which are heard in the municipal court where the maximum penalties include county jail time not state prison.
You need to make sure you know what you are being charged with and what the degree of the offense is in order to understand the gravity of the situation. If you are arrested in Edgewater and charged with a felony, you will be headed to Bergen County Superior Court not Edgewater Municipal. Many times, people charged with indictable crimes will be held in jail pending a detention hearing and bail determination. This means that your individual case must be reviewed by a judge before determining whether you can and should be released while the case is pending. It is important to note that since criminal justice reform in New Jersey, even some non-indictable offenses such as simple assault will require a bail decision if the case involves domestic violence. Since your case may entail criminal charges and a restraining order, finding a skilled defense lawyer who handles both types of proceedings should be of paramount concern. We do just that and are available to answer your questions and explain what happens next.
Other Helpful Links and Information About Edgewater NJ
The Edgewater Police Department is also located at 55 River Road and can be contacted at 201-943-2200. For more information on the Edgewater Police Department, please visit their website.
Enlist an Edgewater Simple Assault Attorney for Your Defense
For additional information and a free consultation about your criminal or traffic case in Edgewater, New Jersey, please contact us anytime at (201)-330-4979, or use our online contact form. One of our local criminal defense attorneys will be happy to discuss your case over the phone or to schedule an appointment to meet with you in person at our offices in Bergen County.