Bergen County Civil Restraints Lawyers for Restraining Order Matters
Local Restraining Order Attorneys Near Me with offices in Hackensack, New Jersey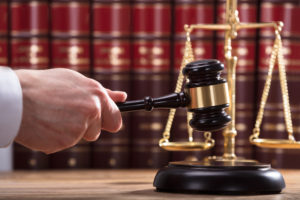 Civil restraints is essentially a consent agreement between the plaintiff and the defendant used to resolve a domestic violence restraining order case where the temporary restraining order is dismissed and the civil restraints agreement takes its place.
If you or a loved one has a restraining order matter in Bergen County, the NJ restraining order lawyers at the Tormey Law Firm LLC can help. With our office conveniently located around the corner from the Bergen County Superior Court, our lawyers appear on restraining order matters in Hackensack practically every week and have literally handled hundreds of restraining order cases in Bergen County over the last few years including in Garfield, Teaneck, Lodi, and Lyndhurst. In fact, Mr. Tormey has been interviewed on CBS radio as a legal resource on domestic violence, he has received the client's choice award from AVVO.com in 2013, 2014, 2015, and 2016 and he is a perfect 10.0 rating on their site.
Here is a five star review from one of our many satisfied restraining order clients where we were able to get the restraining order dismissed and entered into a civil restraints agreement:
"Great law firm. I emailed them on a Saturday night and Travis got back to me Sunday morning. He explained everything and put my mind at ease. One of his Associates Tom Ercolano was my lawyer. He did a great job and got a settlement with the other party" – Rose
Civil Restraints Agreement – NJ Restraining Order Cases
If you are facing a final restraining order (FRO) in NJ, one of the potential ways to resolve your case is through an agreement known as "civil restraints". This is essentially a consent order between the parties (the plaintiff and the defendant) where certain stipulations are placed on the record. This agreement can govern contact (if any) and the means of communication (email, text, phone, through third party, etc.). It also can govern issues with children (such as pick up and drop off, visitation, etc.). The consent order can also discuss issues of personal property or anything else the parties deem important that needs to be settled (such as lease agreements, mortgages, who's living where, etc.). This consent agreement will be signed by the parties and their lawyers (if they have them) and then will be presented to the judge for signature. If there is a divorce proceeding or child custody proceeding, this consent order can be docketed under those docket numbers and will be signed by the judge. However, if there is no divorce or child custody proceeding in place, then the order can not be docketed and the judge can not sign it. Under these circumstances, it remains a consent order between the parties and the contents of the agreement can still be placed on the record in court.
In order to enter civil restraints, the Plaintiff has to drop the initial restraining order. The civil restraints essentially is entered in lieu of the restraining order. This is beneficial to the plaintiff because he or she is guaranteed some protection through this agreement and they avoid having to go through the trial on the final restraining order (FRO). It is also beneficial to the plaintiff because of the defendant fails to abide by the civil restraints agreement, he or she can simply file a new temporary restraining order (TRO) and show the court that the defendant violated the civil restraints agreement and they need a restraining order to protect them moving forward.
It is also beneficial to the defendant because the civil restraints does not require that they get fingerprinted and photographed and entered into a statewide database for domestic violence offenders. Also, if you violate civil restraints you do not get arrested like a restraining order. The other party can petition the court to sanction you for violating the civil restraints agreement.
Hackensack Domestic Violence Defense Lawyers Available Now
For more information about Bergen County NJ restraining order cases and potentially resolving your case by way of a civil restraints agreement, contact our Hackensack office now for a free initial consultation at (201)-330-4979.