Repercussions of a DWI Conviction in Child Custody Disputes in NJ
DUI Charges Can Affect Child Custody-Related Issues, Especially If You are Involved in a Custody Battle in New Jersey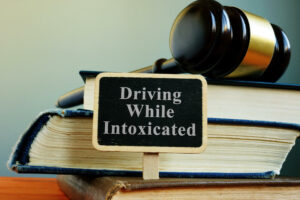 When spouses separate, the most immediate issue to resolve is child custody. Determining where the children live is a priority for parents and family courts in New Jersey. State child custody laws help judges determine whether sole or joint custody is appropriate in each case. And since all child custody determinations consider the best interests of the child or children, a New Jersey Family Court judge favors children to have ample and continuous custodial time with both parents. As such, they lean toward an equal split time between the parties, if possible, and both parents are fit. When one parent has a drug or alcohol addiction, they may not be suitable for joint custody. So, if one parent gets a DUI, they may have challenges in a child custody case.
Drunk Driving and Unfit Parents in New Jersey Law
A child custody determination involves legal and physical custody of children. Parents with joint legal custody share decision-making rights over the child's needs, such as medical, religious, and educational choices. However, one parent may have sole legal custody and the right to decide for the children's welfare. Parents may agree on physical custody arrangements, or a judge may decide what is best for the child or children. Physical custody describes where the children live, whether split time with both parents or sole physical custody to one parent and visitation to the other. And while parents and judges prefer fifty-fifty splits in legal and physical custody, parents deemed unfit to care for children safely are not appropriate for shared custody.
Under New Jersey law, N.J.S.A. 9:2-4, family law court judges find direction in the legislature's policy of continuing and frequent contact of minor children with both parents. The law also qualifies an unfit parent as one who has substantial adverse effects on their children. As such, an unfit parent has a history of substance abuse, domestic violence, or disinterest in caring for or supporting their children. One incident that may place a parent's fitness in question is getting arrested and convicted of a DUI. And while a first DWI may not dash a parent's hopes of ever getting equal or any custody, the implications for a child custody case are significant.
A parent with a DWI conviction may seem like a harmful risk to the children. Since a judge's custody determination considers the children's best interests, a DUI may suggest that the children's best interests may not be in the custody of a parent who risks harm to others by intoxicated driving. Furthermore, a DUI may bolster the other parent's case in a custody dispute. When one parent accuses the other of substance abuse problems, a DUI may confirm that allegation and cause a judge to lean in favor of sole custody to the other parent.
However, even an accusation of substance abuse with a first DUI does not mean a parent has an alcohol or drug problem and is, therefore, an unfit parent. While the court must consider a driving while intoxicated or driving under the influence of drugs conviction for the children's safety, a parent with a DWI may still prove their fitness as a good parent who can provide a safe and loving home. An experienced DWI defense lawyer who frequently handles these cases can take a proactive approach to challenging your charges in court, which then allows you to show that you were charged but never convicted of driving while impaired in the first place. This can go a long way in your custody dispute.
Handling NJ DWI Allegations when a Child is Present
The case for child safety might be more challenging if the DUI arrest occurred while driving with the children. But however the DWI occurred, a parent with a DUI charge faces harsh scrutiny by a family law judge. A judge may order an investigation to determine whether the parent subjected the children to drunk driving dangers before or whether the parent is addicted to drugs or alcohol. A social worker from the Division of Child Protection & Permanency (DCPP) conducting such an investigation may conclude that no other incidences of drunk driving occurred and no substance addiction exists. In that case, a parent whose moral fitness is at issue may insist they are not dangerous to their children and prove that fact to the court.
And while a DWI may influence a judge's decision about physical custody, it may not affect legal custody. A judge may award legal but not physical custody when one parent has a DUI conviction. A judge could view a decision to drive under the influence as a moral choice, drinking alcohol or taking drugs over custody of their children, especially if the DWI happened during the custody case. They could reason that a DWI does not affect a parent's ability to decide about their child's religious education, school choice, extracurricular activities, and other daily life events. However, physical custody is another matter. A parent vying for custody might have a better chance at custody if the DUI occurred in the distant past or if the conviction never happened.
Is There Any Difference in the Type of Substance that Leads to a DUI Arrest in New Jersey?
The type of substance detected in a parent's system when arrested may also affect a custody determination. For example, a DWI with a blood alcohol content of more than 1.5% may suggest that the driver has a drinking problem. The legal limit is .08%. And if the driver has a history of DUI offenses, a family court judge is unlikely to place children in their physical custody. Moreover, a DUI for drugs may also suggest unfitness for proper parenting. A DUI for a hard drug like heroin may prove a parent has a drug addiction or is extremely risky; either way, a judge could decide the parent is a harmful risk to the children. Arguably, a DUI for driving under the influence of marijuana may not be as critical as a DUI for driving under the influence of fentanyl, heroin, cocaine, LSD, or other addictive or psychoactive drugs.
General Consequences of a DUI Conviction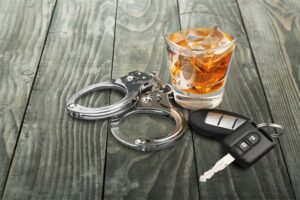 Another reality a parent with a DUI must consider are the consequences of a DWI conviction. A DUI is expensive and time-consuming, even for a first offense. A conviction comes with steep fines, fees, and surcharges. And depending on the circumstances, it may mean jail time. In sum, a drunk or drugged driving conviction can cost thousands of dollars, not including lost wages due to attending court, intoxicated driver resource center education, and jail or rehab. It could mean losing a job. The economic effects of a DWI may also reflect poorly on a parent's ability to support and care for children in a child custody battle.
The bottom line is that a DUI has severe fallout for a parent battling for custody, not to mention severe ramifications in municipal court if you are charged with a first, second, or third time DWI offense. The consequences can worsen in Superior Court, when you have been charged with endangering the welfare of a child while driving under the influence, or other DWI-related charges arising from a DUI car accident, leaving the scene of an accident while driving impaired, or assault by auto when drunk driving. If you fear your DWI case will ruin your chances for custody and result in serious consequences in municipal or superior court in Bergen County, speak to our skilled and proactive DWI lawyers immediately to begin devising your optimal defense.
Contact our DUI Defense Lawyers to Contest DWI Charges Affecting Your Custody Issues in Bergen County, NJ
An initial free consultation with one of our DUI defense attorneys can help you decide how to fight your driving under the influence of drugs or alcohol charges and put yourself in the position to win your custody case. A DWI defense lawyer at our firm serving in Fort Lee, Bergenfield, Paramus, Elmwood Park, Hackensack, Rutherford, Montville, Wyckoff, and other surrounding towns in North Jersey can help you contest your DUI from every angle to avoid conviction, improving your chances of convincing a family judge that you are a fit parent and often saving you thousands of dollars in custody battle fees, court fees and fines for the DWI charge, and insurance surcharges. For a free consultation, call (201)-330-4979 or access our online contact form today.