DWI under the Limit? It's Possible in New Jersey
Hackensack DWI Lawyer Explains Charges below 0.08% BAC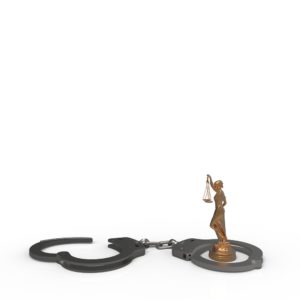 Did you know that you could still face consequences for DWI charges if your blood alcohol level is below the legal limit in New Jersey? In this article, you'll learn more about the possible legal ramifications of being charged with driving under the influence even if your blood alcohol concentration (BAC) was below the .08 legal limit at the time of your arrest. If you find yourself in the unfortunate situation of being arrested for DUI and your breath test resulted in a lower reading in NJ, contact our experienced DUI defense lawyers serving Hackensack, Fort Lee, Paramus, Garfield, Elmwood Park, Palisades Interstate Park, Teaneck, and throughout Bergen County for personalized answers and assistance. We have been defending clients charged with all manner of DWI offenses in New Jersey for many years and we are here to help you. Call 201-330-4979 or contact us online for a free consultation. You can also arrange an appointment to meet with us at our local office in Hackensack to discuss your case and enlist our aggressive defense representation.
Blood Alcohol Concentration for DWI in NJ: The Basics
When pulled over for suspected drunk driving, the officer will need to confirm your blood alcohol concentration at the time of your arrest if you are to be charged with DWI. You will initially be asked to provide a breath test to do this using a machine known as the Drager Alcotest, which is essentially a breathalyzer device. For drivers aged 21 and above, the blood alcohol content limit for driving while intoxicated in NJ is .08%.
The first tier DWI penalties for a blood alcohol content between .08% and .10% are up to 30 days in jail, IDRC classes and an interlock device for 3 months. For charges involving blood alcohol content above .10%, the consequences are stiff. The fines can increase to $300-500 for this offense and penalties also include a mandatory ignition interlock device for between 7 months and 1 year. These are just a few of the serious consequences of a first time DWI charge, and you can see how important the driver's BAC becomes when determining penalties.
BAC Limit for Underage Drivers in New Jersey
As mentioned above, the legal limit at .08% applies to those drivers who are over age 21 and therefore allowed to consume alcohol. An underage driver whose BAC shows any alcohol in their system, however, could face underage DWI charges that result in serious punishments. Those drivers under 21 with a BAC of .01-07% could be subject to penalties including 30 days of mandatory community service, up to 90 days of a license suspension period, and a class and highway safety program at the Intoxicated Driver Resource Center. In addition, if the person is younger than 17 at the time of the DWI sentencing hearing, the license suspension is imposed after that party reaches their 17th birthday.
If that driver is younger than age 21 but has a BAC of .08% or higher, that person could face the same DWI penalties that a traditional adult driver would face if convicted of drunk driving. In addition, if the person is accused of possessing alcohol under age 21, a separate criminal offense, this will also lead to a six month loss of driving privileges after pleading guilty or a conviction.
What Else Do Police Use to Determine Whether to Charge Someone with DWI in NJ?
If a police officer pulls you over and asks you to submit to a breath test, you're not necessarily off the hook if that breath test reads out at less than .08%. Police can make a decision about whether or not you're intoxicated based on the entirety of your circumstances at the time of the arrest, including your speech, your behavior, your driving conduct at the time you were pulled over, and the results of any field sobriety tests.
In these cases, the police will likely use the results of the BAC test to show that there was alcohol in your system, even if it wasn't yet above the legal limit, but that it was clear you were impaired based on the officer's other observations. While it is harder to be convicted of DWI in New Jersey if you blew under the legal limit, officers often taken advantage of a case where someone blows a .06% or .07% by ramping up the claims that this person was slurring their speech, stumbling when they got out of the car, and more. The purpose of this strategy is to try to convince the court that the driver was seriously impaired even if they blew under the legal limit.
This kind of DWI charge should be taken seriously by any person who has been accused, because the officer is likely to proceed with a charge if they think the prosecution has ample evidence to rely upon for a conviction. An experienced NJ DWI lawyer should be retained immediately to consider the conditions of the arrest and to determine where there are opportunities to challenge the results of field sobriety testing or other evidence involved in the particular case.
Charged with DWI under the Limit? Get Defense Help in Paramus, Fort Lee, Teaneck, & Bergen County NJ
In these complicated cases, the support of a talented New Jersey DWI lawyer is instrumental in protecting your rights and fighting back. Contact us at 201-330-4979 to consult with a NJ DUI attorney about your charges free. With local offices in Bergen County, we represent clients in Bergenfield, Mahwah, Wyckoff, Rutherford, Saddle Brook, and municipalities throughout Northern New Jersey. Call today to learn more.