The New Landscape for Punishing DWI in NJ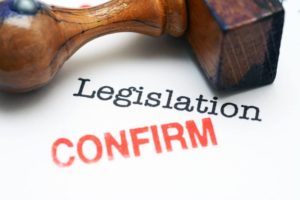 In over a decade, ignition interlocks have stopped drunk drivers nearly 74,000 times in New Jersey. That may be one reason for New Jersey joining 33 other states that require the interlock on vehicles of all of those individuals convicted of DWI offenses. In efforts to bolster safety, including lowering incidences of drunk driving and the resulting fatal accidents, New Jersey revised its DWI penalties for driving while intoxicated offenders and expanded the ignition interlock installation requirements. It also eliminated the separate charge of driving under the influence in school zones, which was previously a strict liability offense subject to enhanced penalties. If you have been arrested for a DWI in New Jersey, take note of the new punishments and contact us at (201)-330-4979 for a free consultation with an experienced Bergen County DWI Lawyer. We are available day or night to discuss your case and provide personalized guidance.
New DWI Laws Modify Punishments in New Jersey
New Jersey's recent DWI law, effective December 1, 2019, eliminates suspending licenses requirements for the majority of first-time DWI offenses and adds ignition interlock installation requirements in the cars of anyone convicted of a DWI offense. The ignition interlock device prevents a vehicle from moving if the driver blows a blood alcohol concentration (BAC) of 0.05 percent or over, and records each breath test when the individual is seeking to operate the car. Operating a vehicle with a BAC of 0.08 percent is drunk driving under the law but even less alcohol in your system can lead to a drunk driving charge. Likewise, driving under the influence of drugs is illegal, as is allowing another person to drive while under the influence of drugs or alcohol.
Under P.L.2003, CHAPTER 314, anyone driving with a BAC of .08 to 0.10 percent or allows another to drive with that same BAC range, is subject to a fine of up to $400.00, 30 days' incarceration, and driver's license suspension until they install the ignition interlock, which remains for three months. The Department of Motor Vehicles Commission restores convicted offenders' licenses with the notation that the driver must drive with an ignition interlock. That means, each time they use their vehicle, they must blow a BAC of under .05 percent for the car to start. Other requirements include two days at an Intoxicated Driver Resource Center (IDRC) and a $1,000.00 vehicle insurance surcharge annually for three years.
Drivers registering a BAC between 0.10 and 0.15, or if they allow another to drive with that same BAC range, are subject to the same penalties for a first offense, except the fine maximum is $500.00 and the ignition interlock must be maintained for seven months to a year. For those with a BAC of 0.15 percent or higher, the penalties are the same except for a four to six-month license suspension during which the driver must have the ignition interlock installed. After the license is no longer suspended, the interlock stays for another nine to fifteen months.
Second DWI offenses come with a fine of up to $1,000.00 and a 48-hour minimum to 90-day maximum incarceration, along with a one to two year license suspension, completion of an IDRC program, 30 days of community service, three years of the $1000.00 insurance surcharge and the interlock installed for the suspension period and two to four years upon restoration of your license. A third DUI offense includes harsher penalties than those for a second. For or third or subsequent DWI conviction, defendants are exposed to 180 days in prison (you can serve 90 days in alcohol or drug rehab), suspension of driving privileges for 8 years, and $1,500 in insurance surcharges every year for three years.
Refusing to submit to a breath test is a separate offense with penalties of up to $500.00 and a license suspension pending the ignition interlock installation, which must be maintained for 9 to 15 months, plus two six -hour days in an IDRC for a first offense and a three-year surcharge on automobile insurance for three years. Punishments increase with prior DWI refusal convictions.
All offenses require payment of $100.00 to the Drunk Driving Enforcement Fund, $100.00 to the Motor Vehicle Commission for license restoration, $100.00 to an Intoxicated Driving Program, $50.00 to the Violent Crimes Compensation Fund, and $75.00 to register the ignition interlock. The leased Department of Motor Vehicle Commissions-approved device costs $75.00 a month in addition to the $150.00 to $400.00 installation charge.
It is important to note that a first-time driving under the influence of drugs conviction still leads to a license suspension but not an ignition interlock sentence.
We can Defend You Against DWI Penalties in New Jersey
While the new law allows convicted drivers to continue driving to work and tend to daily activities, the penalties for DWI charges in New Jersey are costly. Ask a knowledgeable DWI attorney at our firm what the new law means for your case. A free consultation is available immediately by calling (201)-330-4979 now.