Central Judicial Processing Court in Bergen County NJ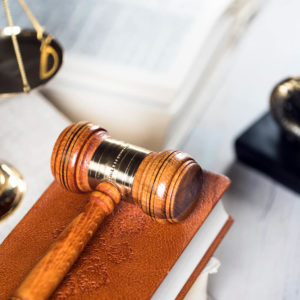 If you have a scheduled hearing in CJP court in Bergen County, NJ, you need to know what this means and how to proceed to protect your rights and future. In New Jersey, Central Judicial Processing is the formal term that describes the first step in a criminal case. This is also an opportunity to pursue early resolution options through plea bargaining. If you are in custody and will be released on your own recognizance, you must be prepared to instead go to the court listed on your complaint for your first appearance. On the other hand, if you are detained and have been held per a motion for detention from the Bergen County Prosecutor's Office, your bail may be modified during this next phase. Regardless of the specific situation, if you are required to appear for Central Judicial Processing in Bergen County, the sooner you can engage a  criminal defense lawyer, the better, so that you know what happens next and what options are available to you. Contact our local office in Hackensack to speak to an attorney who can answer your questions, explain your charges, and discuss the process in a free consultation. You can reach us online or by calling (201)-330-4979 today.
Cases that Go to CJP Court in Bergen County, New Jersey
New Jersey court rules state that all criminal indictable offenses are to be initially presented to the defendant through CJP court. This includes all first degree, second degree, third degree, and fourth degree charges. If the offense is indictable or if the defendant is incarcerated, they are now entitled to see a judge within 72 hours of their arrest. Some of the most common cases that entail a CJP hearing include: aggravated assault, gun possession and weapons charges, prescription drug crimes, domestic violence cases, credit card fraud, heroin possession, possession of marijuana with intent to distribute, burglary, and theft offenses.
In essence, the CJP hearing is an opportunity to learn more about the allegations and criminal charges in question and to exchange information. However, it can also be a vital opportunity for your criminal defense lawyer to discuss options to dismiss the case, have it downgraded to a lesser offense and remanded to municipal court, and review the initial evidence against you. If you were charged with a more serious crime, anything of the first, second, third, or fourth degree, you should strongly consider hiring a criminal defense attorney who can advocate for you during a CJP hearing in Bergen County.
What Happens During Central Judicial Processing Court in NJ?
During CJP court, you will be asked to enter your initial plea to the charges at hand of guilty or not guilty. If bail conditions were already in place in your case, they will be reviewed at this time. The Bergen County Prosecutor's Office will then share initial discovery in the case. Some of the most important things that can happen in CJP court in Bergen County include: the prosecution might try to resolve the case through a plea agreement, they may reduce the charges and have the case remanded to municipal court, or the case may move forward for indictment. Since you are entitled to have a criminal defense lawyer with you during this hearing, it's advised that you retain one in advance so your lawyer has time to discuss your situation with you.
Have Central Judicial Processing Court in Hackensack? Consult a Local Lawyer Now
If you or someone you love was recently arrested and are scheduled for Central Judicial Processing (CJP) court in Bergen County, contact our office immediately for more information. This is an especially important phase of the case since a knowledgeable Bergen County criminal defense lawyer can review the specifics and determine what opportunities may be available to you. It is not advisable to show up to any court hearing, especially your first one, without the support of an attorney who knows the process inside and out. The CJP hearing could be a pivotal point in your case and it should be managed by someone who knows the criminal process in New Jersey thoroughly.
With local offices in Hackensack, we are steps from the Bergen County Justice Complex on a daily basis, and we have successfully handled thousands of criminal cases in the Bergen County Superior Court and detention hearings on behalf of clients in Bergen County Jail. If you are facing indictable felony charges in Fort Lee, Teaneck, Paramus, Garfield, Hackensack, Lodi, or another nearby community and have an upcoming appearance in Bergen County, talk to a lawyer at our criminal defense firm free of charge before making any decisions about how best to move forward. We provide free consultations; simply call (201)-330-4979 to receive yours.