Aggravated Assault, Weapons Possession Charges Downgraded and Dismissed in Lodi, NJ
Defense Lawyers for Aggravated Assault and Domestic Violence in Lodi, New Jersey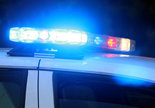 Do you need an attorney for aggravated assault, weapons possession, or other domestic violence charges in Lodi, Bergen County NJ? Call us now for immediate assistance and a free initial consultation. Charges for aggravated assault are indictable in nature and they vary in terms of degrees. Despite the differences among aggravated assault offenses, these crimes are included under the Prevention of Domestic Violence Act in New Jersey. For this reason, a person who qualifies in a domestic violence relationship can file criminal charges and a restraining order if they are a victim of aggravated assault. Sometimes, these charges are filed in isolation, while in other situations, there may be companion charges filed as well.
The criminal and domestic violence defense lawyers at the Tormey Law Firm LLC recently represented a client charged with aggravated assault, unlawful possession of a weapon, and possession of a weapon for an unlawful purpose arising out of Lodi, NJ. Because these are felony charges, they must be prosecuted in the Bergen County Superior Court located in Hackensack, NJ. The aggravated assault charge was a third degree offense punishable by 3-5 years in state prison if convicted. In addition, because it is a violent offense under the No Early Release Act, the defendant must serve 85% of his prison sentence before becoming eligible for parole. The weapons charges were allegedly for possession two knives, and were graded as a third and fourth degree offense. These are three felonies total our client was facing.
First, we were able to convince the Bergen County Prosecutor's office to downgrade these three felony charges back to Lodi Municipal Court as misdemeanor level offenses. The alleged victim's story did not make a lot of sense and there were definitely some issues surrounding her credibility. In addition, she had almost no injuries from this violent assault that she alleged occurred. As a result, the three charges were downgraded back to the Lodi Municipal Court as misdemeanor offenses.
Then, when we appeared in Lodi Municipal Court to fight the case, the victim failed to appear. When we showed up a second time, she failed to appear again. Without the victim's testimony and cooperation, the prosecutor in Lodi was unable to proceed with the case. As a result, we moved to have the case dismissed and the Judge dismissed the charges. Therefore, our client will have no criminal record from this unfortunate incident. In addition, because the case was dismissed entirely, he is eligible to file an expungement to have the arrest removed from his record as well right away. This was a great result for our client and the Tormey Law Firm LLC.
What if I'm Arrested for Aggravated Assault in Lodi?
Since it is a violent crime and a crime of domestic violence, you will be arrested when charged with aggravated assault. After police arrest you in Lodi, the state requires that you be held pending a detention hearing to determine whether or not you should be released or held in Bergen County Jail while your case is moving through the criminal justice system. It is imperative to have an experienced attorney representing you when the judge is set to make a bail determination, as you can no longer simply pay the bail amount and get out of jail in New Jersey. Especially in domestic violence cases where it is presumed that you pose a risk to the alleged victim, the state often airs on the side of caution when deciding whether you should be allowed to be released. This is true without a domestic violence scenario as well, due to the presumption that if you allegedly committed aggravated assault, you may present a danger to the community. Your lawyer can vigorously dispute these allegations, demonstrating that you are an upstanding citizen with ties to family, a job, and the community at large. In essence, you need to make the case for your release and argue against continued detention.
Charged with Aggravated Assault in Lodi NJ? Get a Free Lawyer Consultation
If you or a loved one needs assistance with aggravated assault charges or another criminal case in Lodi, contact our Bergen County office now for assistance. Our local defense lawyers have offices down the street from Bergen County Jail and the Superior Court house, and we have been appearing with clients there for years. Call (201)-330-4979 to discuss your situation and find out how we can help you.