Hackensack Man Ticketed for Jaywalking After Truck Hits Him
Hackensack, NJ Man Struck by New Milford Truck Driver – and Later Cited for Jaywalking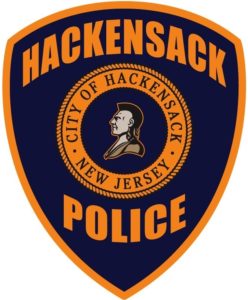 Bergen County pedestrians need to understand that they will be ticketed if they fail to pay attention while walking across the street. A Hackensack man was recently cited for jaywalking after he got hit by a motor vehicle while attempting to walk across a street in Hackensack, NJ. Daniel Gallagher is a 57-year-old resident of Hackensack in Bergen County, New Jersey. At around 6:15 p.m., Gallagher was in the process of crossing South River Street, not far from his home, when a pickup truck crashed into him. Several witnesses dialed 911 to notify the Hackensack Police Department, which sent police officers and paramedics to the scene of the accident. Gallagher was later taken to the trauma center at Hackensack University Hospital and treated for his injuries.
Adding insult to injury was the fact that Hackensack law enforcement decided to issue a traffic ticket to Gallagher for jaywalking. According to Hackensack Police Captain Brian Corcoran, Gallagher failed to obey local traffic laws by walking across the road in the middle of the block rather than doing so at a crosswalk or traffic light. In a statement about the pedestrian accident, Corcoran said that people in Hackensack need to watch where they are going – whether it's motorists behind the wheel of a car or pedestrians walking on the sidewalk and/or roads.
Points for Traffic Tickets in Hackensack, NJ
This case shows what can happen when a pedestrian in Hackensack does not obey local traffic laws. What Gallagher did – trying to cross the street away from a crosswalk – is something that plenty of people do every single day throughout Bergen County, New Jersey. The problem is that Gallagher ended up being struck by a motor vehicle in this instance. Not only did Gallagher sustain serious injuries, but he also forced the hand of law enforcement because Hackensack police will issue jaywalking tickets for pedestrian accidents that are caused by the pedestrian. Anyone walking on NJ roads during the winter needs to be especially careful – because motorists can't always see clear when there is snow, rain, and fog.
In the case of the recent Hackensack pedestrian accident, the motorist, a New Milford man, was not issued any traffic tickets for his involvement in the accident. That's because Hackensack police determined that he did not commit any moving violations, such as speeding or reckless driving, prior to hitting the pedestrian. Moreover, the motorist remained at the scene of the crash until police arrived, so he was not charged with leaving the scene of an accident. It's important for motorists in Bergen County or anywhere else in New Jersey to obey all traffic laws. Traffic tickets can result in fines and points on your license – and if you get too many points, your license may be suspended.
Free Consultation with the Tormey Law Firm About Your Traffic Ticket in Hackensack, New Jersey
Don't take any chances when it comes to your driving privileges in New Jersey. If you've been cited for speeding, reckless driving, or any other traffic violation in Hackensack, New Jersey, you need a skilled traffic defense lawyer on your side and helping you to fight the ticket. The Tormey Law Firm is a legal team that handles traffic cases in municipal courts across Bergen County, NJ. Contact us now to discuss your case.