Englewood Man Receives 2nd DWI Conviction, Pleads Guilty to Endangering the Welfare of a Child
By Travis Tormey posted in Drunk Driving (DWI) on Wednesday, April 9, 2014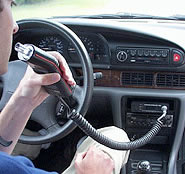 A man from Englewood, New Jersey was recently convicted of his second DWI, in addition to pleading guilty to charges for endangering the welfare of a child, as he was driving with his young son in the car at the time.
34-year-old Carlos Miranda appeared in Bergen County Superior Court on Tuesday, April 8th, at which time he pleaded guilty to the aforementioned, which resulted from an incident that occurred in March of 2013.
According to authorities, Miranda was driving while intoxicated, with his 6-year-old son in the car, and subsequently totaled the vehicle near Greco Elementary School in Englewood. When police arrived on the scene, a test of his blood alcohol content revealed that Miranda's level was nearly double the limit according to New Jersey law.
At the April 8th hearing, Presiding Superior Court Judge Liliana DeAvila-Silebi allowed Miranda to enter a drug court program in lieu of a prison sentence. He will also be subject to a mandatory ignition interlock device. As such, Miranda's vehicle will not be able to start without him blowing a clean breath test sample into the device for the next three years.
Considering the severity of the charges for endangering the welfare of a child, which is considered a second or third degree crime under N.J.S.A. 2C:24-4, Miranda received a relatively lenient sentence. Miranda was likely facing second-degree charges, as he has a legal responsibility to the child in this case. If he was ultimately convicted of the charges, he would be facing a sentence of 5 to 10 years in New Jersey State Prison.
Overall, Judge DeAvila-Silebi stressed the fact that Miranda will be sentenced to a term of incarceration ranging from 3 to 5 years if he does not successfully complete the drug court program. Further, she added that the length of Miranda's probation, which could be from 1 to 5 years, is also contingent upon his level of success.
For more information pertaining to this case, access the following article: Englewood man admits neglect for DWI crash with son, 6, in car