Mahwah Car Crash Leads to Criminal Charges and Motor Vehicle Violations Against Wanted Man Driving Drunk
By Travis Tormey posted in Drunk Driving (DWI) on Thursday, March 27, 2014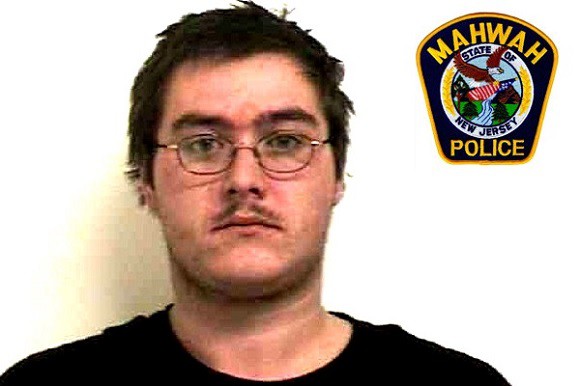 Officers from the Mahwah Police Department recently arrested a man who is now facing a variety of charges, including aggravated assault on a police officer, DWI, reckless driving, leaving the scene of an accident, failing to report an accident, and driving with suspended license.
According to James Batelli, the chief of police at the Mahwah Police Department, 26-year-old John K. Sassaman is accused of crashing a green Mercury into a tree on Halstead Way on Wednesday, March 26th, after which he fled the scene. Police received a report of the accident and proceeded to the scene, at which time they quickly discovered the damaged vehicle located nearby.
Sassaman's girlfriend, 23-year-old Andrea D'Anton, who technically owns the car, initially attempted to claim accountability for the accident when police questioned her at her home. However, investigators soon identified complications with her statement, as she claimed to have hit the wrong tree and a witness notified them that the driver of the vehicle was male. Upon further probing, D'Anton admitted that it was actually Sassaman who was driving.
Mahwah Police Officer Matthew Lombaro reported that Sassaman was visibly intoxicated when he spoke with him at D'Anton's home moments later. After issuing a field sobriety test, which Sassaman subsequently failed, Officer Lombardo arrested him. At police headquarters, officials also discovered that Sassaman is currently wanted on an outstanding warrant for charges issued in Bucks County, Pennsylvania.
At Mahwah Police headquarters, Sassaman was processed before being transported to the Bergen County Jail. However, he reportedly incited an altercation with officers during the transition, which resulted in the charges for aggravated assault on a police officer, according to Chief Batelli. Sassaman is now being held at the Bergen County Jail without bail.
In addition, Sassaman's girlfriend is facing criminal charges for issuing a false report.
For more information pertaining to this case, access the following article: Mahwah police charge fugitive in DWI hit-and-run, assault on officers
Tags: Bergen County NJ DWI Defense Lawyer, Mahwah NJ Reckless Driving Attorney, NJ Driving Under a Suspended License Charges