Bergen County Woman Charged with DUI, Reckless Driving After Allegedly Causing Accidents on Paramus Highway
By Travis Tormey posted in Drunk Driving (DWI) on Thursday, February 27, 2014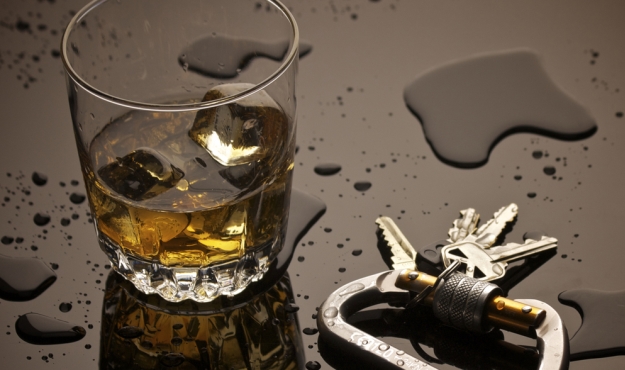 A Bergen County woman is facing charges for DUI and reckless driving after causing a multiple-vehicle accident on Route 4 in Paramus recently.
According to Kenneth Ehrenberg, the chief of the Paramus Police Department, 22-year-old Garfield resident Natalie Garcia was leaving Millers Ale House, located near Forest Avenue on Route 4, at approximately 12:00 a.m. on Tuesday, February 25th, when she proceeded to drive west on the eastbound side of the highway.
Garcia allegedly crashed her 2013 Nissan Altima directly into an 18-year-old Bergenfield man driving a silver 2002 Toyota Camry and a 50-year-old Teaneck woman driving a green 1999 Toyota Avalon. Fortunately, there were no serious injuries as a result of the accident; however the woman from Teaneck sustained moderate injuries and was transported to Hackensack University Medical Center for treatment.
Garcia is currently facing charges for DUI as well as reckless driving, but Paramus Police are continuing their investigation and may file additional charges against her, per reports.
The penalties for a DUI offense under New Jersey Law vary based on the specific circumstances of each case. For example, if it is the driver's first offense, penalties are divided into two categories based on the driver's Blood Alcohol Content (BAC) at the time. The first category is the lesser of the two, for a BAC between .08% and .10%, while the second is for a BAC of .10% or higher. As such, penalties such as fines and the period of driver's license suspension are more severe for second tier offenses.
Penalties for second and subsequent offenses are not divided into categories based on BAC; however, the consequences for these violations become progressively severe based on the number of times an individual has been previously convicted of a DUI charge. With this in mind, Garcia's BAC, as well if she has been convicted of one or more prior DUI offenses, will factor into the sentence imposed if she is ultimately convicted. In addition, her alleged causing of the multiple accidents during the course of the DUI and the potential for additional charges leave much room for ambiguity in terms of the penalties imposed by the court if Garfield is found guilty of these and other charges.
Garcia was released to a responsible party following the accident and is awaiting her first appearance in court. Whether authorities choose to file further charges against her remains to be seen.
For more information pertaining to this case, access the following article: Route 4 wrong-way driver crashes car head-on into two others