Super Bowl 2014 Arrives in NJ Along With "Sobriety Blitz"
By Travis Tormey posted in Drunk Driving (DWI) on Tuesday, January 28, 2014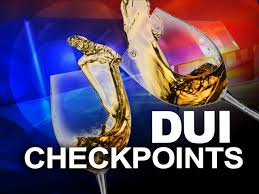 As the Super Bowl approaches, New Jersey is expected to see an influx of up to 400,000 people who plan to partake in the festivities surrounding the event. If past experience is any indication, the Super Bowl generally brings a host of parties, alcohol, and often, unruly behavior. As such, state law enforcement officials have prepared an extensive campaign to combat the anticipated increase in violations, particularly those related to driving under the influence offenses.
According to Acting Attorney General John Hoffman, 21 of New Jersey's police departments are set to participate in the battle against drunk driving during the week prior to the Super Bowl. Approximately $84,000 has been dedicated to this effort, to be divided equally among the various participating law enforcement agencies stationed near MetLife Stadium in East Rutherford NJ, where the Super Bowl will be held on Sunday, February 2nd.
Officers from departments including Belleville, Clifton, Montclair, East Rutherford, Fort Lee, Bloomfield, North Bergen, Rutherford, and Teaneck are set to participate in what has been deemed the "Sobriety Blitz." These departments are likely utilize the allocated resources to increase the number of sobriety checkpoints and to amplify saturation patrols in their respective jurisdictions.
The New Jersey State Police, the Hackensack Medical Center, the Division of Alcoholic Beverage Control, and the New Jersey Division of Highway Traffic Safety have also united in this effort. Their shared goal is to deter drunk driving and to ensure the safety of the state's residents and tourists during the week of the event. According to Hoffman, this effort falls under the purview of a greater initiative, which encompasses prostitution and human trafficking in North Jersey bars, offenses that are also expected to increase during this period.
With respect to DUI offenses specifically, statistics show that the number of drunk driving arrests made on Super Bowl Sunday matches those made on other major holidays, including New Year's Eve, New Year's Day, and the 4th of July. Data reveals that approximately 1,500 drivers were arrested in New Jersey for DUI offenses on July 4th in the last 10 years. Over the course of that same time period, over 1,600 arrests of the same kind were made in the state on the day of the Super Bowl.
DUI offenses can carry a variety of penalties, including: jail time, a period of driver's license suspension, participation in an alcohol education program at New Jersey's Intoxicated Driver Resource Center (IDRC), fines and/or surcharges, the installation of a mandatory ignition interlock device in your vehicle, as well as a permanent charge on your criminal record.
For more information pertaining to this initiative, access the following article: Super Bowl 'Sobriety Blitz': Attorney General Announces Crackdown during Week of the Game
Tags: Bergen County NJ Super Bowl DUI Defense Lawyer, East Rutherford NJ Prostitution Defense Attorney