Randolph NJ Man Crashed Car, Arrested for Driving While Intoxicated
By Travis Tormey posted in Drunk Driving (DWI) on Wednesday, October 30, 2013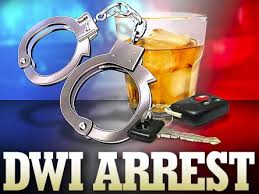 Randolph NJ police officers arrested a man after he allegedly crashed his car into a tree and ran into the woods.
When Randolph officers responded to a report of a car on fire, they found that a 2005 Toyota was fully engulfed in flames.
Soon, the officers turned their attention to a home near the fire. As the officers approached the home for the purpose of evacuating any possible inhabitants, 22-year-old Randolph resident Kevin Murphy emerged from the woods.
Mr. Murphy informed the officers that it was his car that was on fire.
After determining that Mr. Murphy was intoxicated, the officers arrested him. Mr. Murphy was charged with driving while intoxicated, in addition to several motor vehicle violations.
In New Jersey, DWI penalties are laid out in N.J.S.A. 39:4-50. If Mr. Murphy is convicted of first offense DWI, he could be sentenced to as many as 30 days in the county jail. Additionally, his driver's license could be suspended for as long as one (1) year.
DWI Accident, Charges in Randolph NJ
For more information, check out the NJ.com article entitled "Intoxicated Driver's Car Burns After Crashing into Tree, Randolph Cops Say."