Bergenfield NJ Criminal Lawyers
Handling DWI and Disorderly Persons Charges in Bergenfield Municipal Court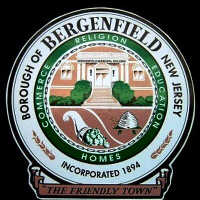 If you or a loved one is facing criminal charges in Bergenfield, New Jersey, the skilled criminal defense attorneys at the Tormey Law Firm can help you to successfully resolve your case. Whether you were issued a summons-complaint for misdemeanor-type offense, arrested for drunk driving, or charged with an indictable crime requiring a detention hearing, a conviction can lead to serious penalties and repercussions that affect the rest of your life. This is why it is essential to find an experienced criminal defense lawyer who can protect your rights and your future. Our criminal defense lawyers possess the knowledge and expertise necessary to confront the allegations against you. Having successfully handled thousands of cases throughout New Jersey, addressing charges including driving while intoxicated (DWI), possession of marijuana, simple assault, shoplifting, and harassment, we understand the burden you are facing and are passionate about protecting the rights and reputations of our clients. Our familiarity with the Bergen County court system allows us to best position our clients to achieve positive results. To read some of our client reviews, click here. Also, please contact our office anytime at (201)-330-4979 or send us an email. Our Bergenfield criminal defense lawyers provide consultations free of charge.
Bergenfield Court Information for Criminal Cases
Bergenfield is located in the northeast part of Bergen County, NJ, approximately seven miles from New York City and surrounded by Dumont, Englewood, New Milford, Teaneck, and Tenafly. The borough, which is approximately 2.2 square miles, has a diverse community of 26,000 residents. When residents of Bergenfield and visitors from elsewhere are charged with criminal or motor vehicle violations in Bergenfield, their cases are either sent to Bergenfield Municipal Court or Bergen County Superior Court. The Bergenfield Municipal Court is tasked with handling disorderly persons offenses, petty disorderly persons offenses, traffic violations, and municipal ordinances. The Bergen County Superior Court is responsible for adjudicating more serious charges for indictable (felony) crimes.
The Bergenfield Municipal Court is located at 198 North Washington Avenue, 2nd Floor, and is easily accessible from the Garden State Parkway and the NJ Turnpike. The court office is open Monday-Friday 8:30am to 4:30pm, and the court office can be contacted directly at 201-387-4055 (ext. 2 or ext 4081).
For more information on the Bergenfield Municipal Court, please visit their website.
Bergenfield Municipal Court Information:
Helen C. Herbert, Esq. is the Judge.
Michael Purvin, Esq. is the Prosecutor
Lynn Ciuppa is the court Administrator.
Directions to Bergenfield Municipal Court:
Being Charged with DWI in Bergenfield, New Jersey
While a DUI is technically classified as a traffic charge in New Jersey, the repercussions are severe. Since it is a violation of motor vehicle laws, your case will be heard in the Municipal Court in Bergenfield. The court handles all traffic offenses, including those for reckless driving, driving while suspended, and possession of drugs in a motor vehicle. You will also be summoned to the local Municipal Court for a DUI marijuana charge. It is important to understand that these offenses spell a diverse set of consequences based on the alleged conduct involved, as is the case with criminal charges. By way of example, driving under the influence of marijuana convictions are punished by up to one year license suspension, while CDS possession in a car requires a mandatory two year suspension of your driving privileges.
Notably, license suspension is just one of the penalties that you may face for a DWI. In fact, the penalties for DWI expand to financial effects as well, including fines, motor vehicle surcharges, and even potential job loss due to one's inability to travel to and from work. Those with CDL's are even more damaged by driving under the influence convictions, considering that a driving a truck or another vehicle of this kind hinges on having a commercial driver's license. Due to the very high costs on the line, you should enlist help from an experienced DWI defense lawyer if you need to avoid a conviction in Bergenfield, or anywhere else in Bergen County for that matter.
As a certified Alcotest operator (New Jersey' breath testing device), Travis Tormey and our team at The Tormey Law Firm unpack every aspect of the state's evidence against you to find problems that may result in dismissal. We have been doing this for the duration of our careers, and we encourage you to find out how we may be able to help you.
Other Helpful Links and Information About Bergenfield NJ
The Bergenfield Police Department is also located at 198 North Washington Avenue and can be contacted at 201-387-4000 (press 2 for Police). For more information on the Bergenfield Police Department, please visit their website.
Contact a Bergenfield Assault Defense Attorney for Answers
If you or a loved one has been charged with a criminal or traffic offense in Bergenfield, NJ, please call the Tormey Law Firm today. We are ready to help you understand the legal options available for your defense. The phone number is (201)-330-4979 and the initial consultation is always free.