Need a Lawyer for Simple Assault Charge in Wyckoff?
Contact our Hackensack office Now for Free Consultation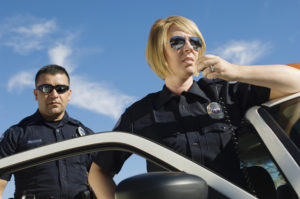 One of our clients was recently arrested and charged with simple assault in Wyckoff, Bergen County NJ. This is a misdemeanor charge (known as a disorderly persons offense) in New Jersey which is punishable by a $1,000 fine, probation, up to 6 months in the Bergen County jail, and a permanent criminal charge on your record if convicted. Because it is a misdemeanor charge this case was handled in the Wyckoff Municipal Court.
Our client is a professional in his 50's with no prior criminal history. He and his wife had an argument and his wife locked him out of the house. He allegedly grabbed a weapon to try and break open the door and the police charged him with threatening her with that weapon. His wife did not say that he threatened her and she did not want to press any charges.
Luckily, the client hired our experienced Bergen county criminal defense lawyers to represent him. We requested the police reports and evidence in the case and found no evidence of any assault or threats made. The client's wife, the alleged victim and sole witness to this incident, appeared in court and told the prosecutor that nothing happened and she wanted these charges dropped.
Based on the complete lack of evidence and the victim's refusal to cooperate with the prosecution, the simple assault charges were completely dismissed in the Wyckoff Municipal Court. This was a satisfying result for our client and the law firm.
Then, we were able to file an automatic expungement with the court to have the arrest removed from his record as well.
Here is a 5 star review the client Gary posted on Avvo.com regarding the representation that Mr. Tormey and the law firm provided to him:
Managing Director
"Travis was amazing throughout the entire process. He was available 24/7 and answered all my questions all the time. I would thoroughly recommend him to anyone who ever needed an attorney."
If you or a loved one needs assistance with a criminal charge in Wyckoff court in Bergen County, we can help. Contact our offices anytime for immediate assistance and a free initial consultation.