Remove Final Restraining Order from my Record Bergen County NJ
Restraining Order Lawyers with offices in Hackensack, New Jersey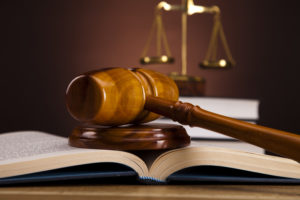 In New Jersey, victims of domestic violence may obtain protection from their abusers by obtaining a Final Restraining Order under the Prevention of Domestic Violence Act. When a court decides that there is reason to issue such an order, it remains in effect permanently and does not expire after 5 or 10 years the same way similar orders may expire in other states. This is true even though the situation or circumstances that may have justified a restraining order years ago may no longer exist, and the restraining order may no longer be needed to protect the victim.
A recent client of The Tormey Law Firm sought to have a 10 year-old restraining order vacated in the Bergen County Superior Court. Our client had never been accused of violating the restraining order, and the original order had not been granted due to any sort of violent crime. Our client, now a successful independent business owner, had been stopped by U.S. Customs and Border Protection multiple times upon re-entry to the United States due to the existing restraining order, even though he had not had any contact with the victim in years and there was no longer any need for the order.
We were able to file a motion and supporting documents with the Court in order to dissolve the restraining order. After communicating with the victim's attorney and appearing for a hearing with our client, the Judge agreed with our analysis of the case and issued an order dissolving the restraining order. Our client will no longer be subject to the continuing detention he has been subject to at airports, and no longer has the stigma of a restraining order hanging over him. In addition, he is no longer prevented from owning firearms and his fingerprints and picture will be removed from the NJ database for domestic violence offenders.
How do I remove a permanent restraining order in Hackensack NJ? We can help
Through the careful work of The Tormey Law Firm, our client was able to leave court confident that this event from a decade earlier will not continue to interfere with his life going forward. This was a great result for our client and for The Tormey Law Firm. Should you or someone you know end up facing a similar situation, we can help. Call us anytime for a free consultation about your case at (201)-330-4979.