Union County Restraining Order Defense Attorneys 
Need Lawyer for Restraining Order Trial Elizabeth NJ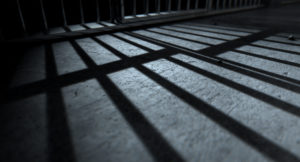 Do you need help with a restraining order matter in Elizabeth? Are you the plaintiff or defendant in a domestic violence trial in the Union County Superior Court? You need representation to give yourself the best possible outcome.
Travis J. Tormey recently represented a client who was facing a final restraining order (FRO) at the Union County Superior Court in Elizabeth, New Jersey. Our client had no prior criminal record, was a college student, and had endured a bad breakup with his girlfriend, which led to her filing this restraining order. The alleged victim refused to drop the charges in court so a restraining order hearing was held to determine if a final restraining order should be issued.
First, the alleged victim testified as to alleged assaults and threats made by our client. They had only dated for about six (6) months and the police were never called to investigate and incident, nor did the alleged victim receive any medical treatment for any alleged injuries. As a result, the only proof that she had was her testimony and no other witnesses were presented to corroborate her story.
Then, Mr. Tormey presented his defense, which included testimony by the defendant, his father, and his ex-girlfriend, all of whom testified that he was never violent. In fact, the father also testified that he was present in the home when one of these alleged assaults occurred and that the alleged victim did not make any cries for help or call the police, etc. after she was allegedly assaulted. Further, the alleged victim dropped off a "gift" package at the defendant's home TWO days before she filed the restraining order. Along with the gifts was a note from her apologizing and telling the defendant that she loved him.
Based on the defense's case, the Judge dismissed the restraining order. He found that the victim could not possibly be afraid of the defendant and in fear for her safety because she went to his home two days before she filed for the restraining order bringing him gifts and saying that she loved him. Having not met one of the primary requirements for issuing a final restraining order, the case against our client was dismissed outright, and we were pleased to have achieved the most desirable outcome for him.
Served with a Temporary Restraining Order in Elizabeth? We Can Help
At The Tormey Law Firm, we understand that you are an individual, not a name in a file. This philosophy allows us to develop solid relationships with our clients and ultimately, to serve as their advocates through every step of the process. If you or someone you love is in need of skilled and highly motivated Bergen County criminal defense attorney, contact the Hackensack law offices of The Tormey Law Firm at (201)-330-4979 for immediate assistance. We are available 24 hours a day, 7 days a week to provide free consultations, or you can email us to schedule an appointment at our central Hackensack office location.