New Jersey DWI Defense Lawyers in Guttenberg
Challenge Illegal DUI Arrest in Hudson County, New Jersey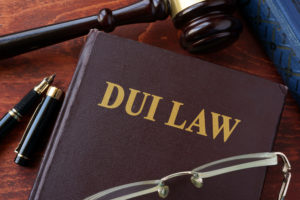 Arrested and Charged with drunk driving (DWI) in Guttenberg? We can help. Here is a real case we handled for a client there.
The Tormey Law Firm recently represented a client who was accused of a first offense DWI violation in Guttenberg, NJ. The client was stopped by police while driving through in Guttenberg NJ. The client took a breath test and allegedly registered a blood alcohol concentration (BAC) of .13 percent, which is well above the legal limit in New Jersey. The client was then charged with driving while intoxicated (DWI) and was subject to severe DWI penalties, including: suspension of his driver's license for 1 year, stiff fines, required alcohol education classes at the Intoxicated Driver Resource Center (IDRC), and a sentence of up to 30 days in the local county jail.
The client sought legal assistance from the Tormey Law Firm. Travis J. Tormey, the firm's founding partner, immediately got to work on behalf of the client. Mr. Tormey closely examined the discovery evidence and determined that the client's breath test readings were inadmissible as evidence in court. It was clear to Mr. Tormey that the two breath samples provided by the client were "outside tolerance," giving a strong indication that the breath machine used in the case may have been improperly calibrated or otherwise malfunctioning. In State v. Chun, the New Jersey Supreme Court's held that these kinds of breath test readings were inadmissible in court. So the judge in this case ruled that the client's breath test readings were not admissible as evidence at trial.
Moreover, Mr. Tormey argued that the Guttenberg Municipal Court judge should declare the client's field sobriety tests inadmissible as well. The client had been medically discharged from the military because of health issues with his foot. Mr. Tormey argued that the patrol officer should never have required the client to perform field sobriety tests because of the client's medical issues. Additionally, a DWI expert and retired NJ State Trooper testified that the client's health issues prevented him from successfully completing the field sobriety tests.
Fight Drunk Driving DWI Arrest Guttenberg NJ with the Tormey Law Firm LLC
Thanks to Mr. Tormey, the municipal court judge dismissed the client's DWI charges. The client was able to avoid a DWI conviction and instead had his license suspended for only 30 days as a result of a careless driving citation. This was a major victory for the Tormey Law Firm.