DWI Defense Team with Offices in Bergen County
Fight DUI Charges Lodi NJ Court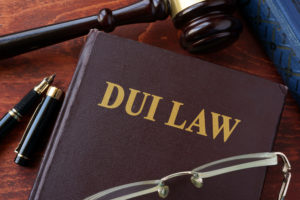 Have you been charged with drunk driving (DWI) in Lodi? Contact us now.
Travis J. Tormey and the Tormey Law Firm recently defended a client who was facing very serious DWI charges in Lodi, New Jersey. The client had been charged with driving while intoxicated (DWI) in Lodi, NJ. Although this was the client's first DWI offense, he was still subject to significant penalties, including: up to 30 days in jail; license suspension for between 3 months and 1 year; an $800 fine; and 12–48 hours of alcohol education classes at the Intoxicated Driver Resource Center (IDRC).
Beyond that, the prosecutor in the case was likely to seek maximum penalties because the client had been involved in a motor vehicle accident. Since DWI accidents are aggravating factors in drunk driving cases, the judge would be able to enforce the maximum penalties allowed under New Jersey law.
Mr. Tormey understood that the stakes were high, so he immediately went to work defending the client. Our DWI defense attorneys fought the charges by showing that our client's blood alcohol concentration (BAC) was below the legal limit of .08 percent. Moreover, our DWI lawyers successfully argued that police had failed to use a drug recognition expert (DRE) to evaluate our client after the initial arrest.
Due to the State's lack of evidence in the case, we were able to persuade the prosecutor to drop the charges against our client. This was a tremendous result for our client and a major success for the Tormey Law Firm.
Beat a DWI Charge in Lodi – Contact Us For Help
To discuss your case with one of our seasoned drunk-driving defense attorneys, contact our Hackensack offices anytime at (201)-330-4979. Also, check out Mr. Tormey's informational video series on YouTube to learn more about DWI charges in New Jersey and strategies for combating these charges.