Parsippany DWI Defense Attorneys
Need Lawyer for DWI Charge Parsippany NJ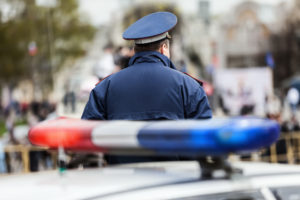 Need a lawyer for a DWI arrest in Parsippany? We can help.
The Tormey Law Firm recently represented a client who had been charged with a first offense DWI in Parsippany, New Jersey. Although this is the least serious kind of driving while intoxicated (DWI) charge, it still carries severe penalties. The penalties for a first offense DWI conviction include: up to 30 days in the Bergen County Jail, suspension of driver's license for a period of 3 months, a heavy fine, alcohol education classes at the Intoxicated Driver Resource Center (IDRC), and $3,000 in DMV surcharges. The seriousness of the charges required our client to appear in Parsippany Municipal Court.
The Tormey Law Firm was prepared to challenge the evidence at trial. However, the case took 8 months to resolve because the prosecution continued to request trial delays. Travis J. Tormey secured the services of a retired police officer who provided an expert report and challenged both the breath test results and the field sobriety tests in the case. Since our client had an ear infection at the time of his arrest, the results of the field sobriety tests could have been affected. Moreover, the client suffered from plantar fasciitis, which also could have adversely affected his performance on the field sobriety tests. Mr. Tormey was ready to present all of this evidence to the court at trial.
After the prosecution sought to delay the trial for a second time, Mr. Tormey requested a "try or dismiss" classification from the municipal court judge. The judge accepted the request and dismissed the charges because the prosecution was unable to try the case at that time. As a result, our client avoided trial altogether. He was obviously thrilled with the result in this case and appreciative of the efforts of the DWI defense attorneys at the Tormey Law Firm.
Fight Drunk Driving (DWI) Ticket Parsippany NJ – Contact Us Now
To speak with one of our highly knowledgeable DWI defense attorneys free of charge, contact our Hackensack offices anytime at (201)-330-4979. Also, feel free to view Mr. Tormey's informational video series on YouTube to learn more about DWI charges in New Jersey and some of our effective defense strategies for fighting these charges.