Passaic County DUI Attorneys
Travis Tormey Gets Clifton DUI Charges Dismissed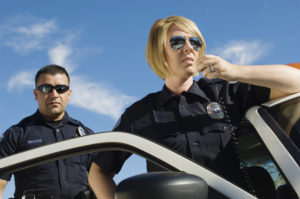 Arrested and charged with driving under the influence of drugs (DUI) in Clifton? Were these false allegations? Contact us for help.
Travis J. Tormey and the Tormey Law Firm recently represented a client accused of driving while under the influence of drugs (DUI) in Clifton, NJ. The client faced severe DWI penalties for the drunk driving offense and criminal penalties for allegedly being under the influence of drugs as she drove her car in Clifton, New Jersey. A conviction for a DUI could have led to a suspension of her license for one year and a sentence of six months in the Passaic County Jail. Additionally, the client could have ended up with a criminal conviction on her permanent record.
A Clifton police officer stopped the client's motor vehicle after allegedly witnessing the client make an illegal U-turn on the roadway. The patrol cop thought that the client may have been drunk, so he asked her to perform field sobriety tests at the scene. When the client reportedly failed to successfully complete the field sobriety tests, the police officer arrested her. The client was subsequently charged her with a DUI. A short time later, Clifton police administered a breath test, with the client registering .00 percent BAC on the Alcotest machine and showing no signs of intoxication. Clifton police then took a urine sample from the client. However, police neglected to utilize a drug recognition expert (DRE) at any point, making it impossible to sufficiently determine whether the client was intoxicated while she was driving.
Fight Illegal DUI Arrest Clifton NJ – What's the best defense?
When the client's lab results came back, they indicated that there was cough syrup and allergy medication, but no marijuana or other illegal drugs, in the client's bloodstream. Without a DRE evaluation report to support their claims, the prosecution ultimately agreed with Travis J. Tormey and dismissed the DUI charges. This was a fantastic outcome for our client and a big win for the Tormey Law Firm.