Teaneck Assault Defense Lawyers 
Simple Assault and Resisting Arrest Charges in Teaneck Court NJ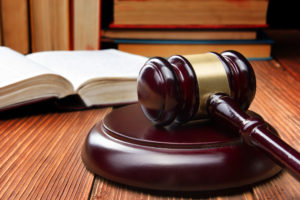 Our lawyers represented a client recently in the Teaneck Municipal Court who was charged with simple assault in violation of N.J.S.A. 2C:12-1(a) and resisting arrest in violation of N.J.S.A. 2C:29-2. These are disorderly persons offenses (similar to misdemeanors) in New Jersey. Therefore, the client was facing up to a $1,000 fine, up to six (6) months in the county jail, and a permanent criminal charge on his record for each charge.
The defendant had no prior criminal record. He was also a retired United States Marine who was honorably discharged after serving multiple tours overseas. The circumstances of the arrest were as follows: The defendant attended a concert in Teaneck with his younger brother. Apparently, a fight broke out at some point and our client was caught in the middle of the fight but was not involved. A security guard, who was not wearing a uniform, jumped on our client's back and he responded in self-defense. The security guard later informed local police, after which our client was arrested for simple assault and resisting arrest.
Based on these circumstances, our client's stellar background and lack of criminal history, we were able to convince the officer and the municipal prosecutor to drop the charges. This was a just result in this case and the client was extremely satisfied with this outcome.
Our firm retains an outstanding reputation because we produce results and remain committed to serving our clients' best interests. A former client said this about our firm's founding partner:
"Travis Tormey is an outstanding attorney. He helped me tremendously, more so than I ever could have imagined. He handled all aspects of my case with compassion, respect, and immense competence. He is a skilled and knowledgeable lawyer who truly fights for his client's best interest. I highly recommend Travis to anyone looking for a fantastic lawyer."
Need Lawyer Simple Assault Charge Teaneck Court NJ
For additional information and a free consultation about your case, please contact us anytime at (201)-330-4979, or use our online contact form. Our Hackensack office is conveniently located in the heart of Bergen County, just steps from the Hackensack Municipal Court and Bergen County Superior Court. One of our criminal defense attorneys will be happy to discuss your case over the phone or to schedule an appointment to meet with you in person.