Saddle Brook Criminal and Traffic Defense Lawyers 
Ticket for Driving with Suspended License Saddle Brook NJ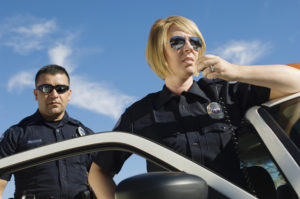 Do you need a lawyer for a driving while suspended charge in Saddle Brook NJ? Contact us now for immediate assistance.
The criminal defense lawyers at the Tormey Law Firm, LLC recently represented a client in the Saddle Brook Municipal Court who was charged with driving with a suspended license. This charge is a serious traffic offense in New Jersey which can result in mandatory jail time and an additional license suspension depending on the circumstances of the offense and the number of prior offenses for which the driver has been convicted. In this case, the ticket was going back many years and the driver could not have their license restored in New Jersey without resolving this issue. Further, the driver had subsequently moved to Florida and could not appear in New Jersey to resolve the case. Thus, he hired the Tormey Law Firm to deal with the court, have the warrant for his arrest vacated, and achieve a resolution that would allow him to have his license restored.
One of our attorneys appeared in court in Saddle Brook and negotiated a plea agreement with the prosecutor. The driving while suspended charge was amended to having an expired driver's license which resulted in a fine, no suspension, and no jail time. Further, the court allowed us to proceed "by affidavit" which meant that the defendant did not have to appear in court and we were able to submit paperwork to the court in order to resolve the case. After all these years, our client was finally able to restore his driving privileges.
Need Lawyer – Driving while Suspended Charge in Saddle Brook NJ
We have represented countless clients in cases of this kind, but we never lose sight of the person that we are representing and his or her unique needs. One of our former clients wrote this about their experience with our firm: "Thank you Attorney Tormey (and firm) for your outstanding effort in resolving my case. I can wholeheartedly recommend his services to anyone needing strong legal representation." To read more of what our clients say about us, visit Avvo.com.